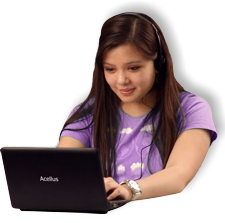 Acellus Angel Donor Grant
For schools desiring to use Acellus in their blended learning programs, matching grant funds have been set aside to cover half the cost of Acellus Licenses for 3 years, Acellus Media Servers, Tablet computers, and professional development for teachers. The 3-year duration of this grant helps to ensure that districts establish a successful and sustainable blended learning program. Please note: Special consideration is given to district-wide applications. Grant applications are also considered in the order they are received.
About Acellus – Acellus is a highly tuned, highly refined learning program that enables teachers to match the right student with the right content at the right time. Acellus is the only blended learning system that utilizes I2 (Intelligent Interaction), which technology enables it to cater the educational content to the individual skill set of each student through customized personal instruction. The end result is that many students who were struggling and at risk of dropping out are able to fill in the gaps needed for success and, over a short period of time, gain back the confidence needed to succeed in school, the workforce, and life.
Additional information can be found here: http://www.science.edu/Now
Apply for an Acellus Grant