---
Discover Portuguese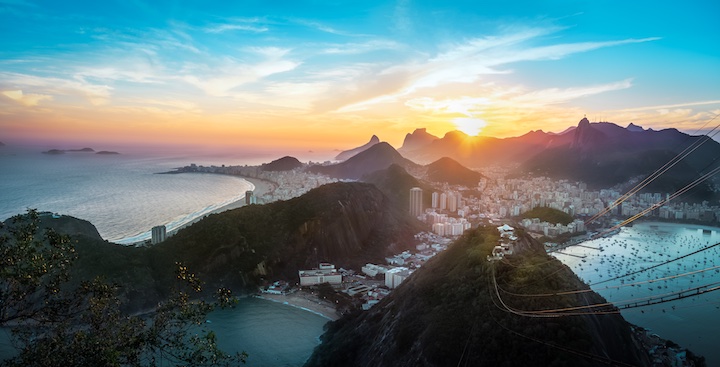 Course Features
Course Details
---

Course Overview
Acellus Discover Portuguese is taught using the Discover Method, making it the right choice for students of any native language having little or no Portuguese background. It incorporates the vocabulary and pronunciation needed to comprehend Portuguese in an everyday environment. Using video-based instruction, lessons are taught using the UNIVERSAL INTERACTION TECHNIQUE and the Discovery method – engaging students with quick vocabulary lessons followed by real-life conversations that build step-by-step to incorporate the most common words and phrases. The vocabulary and phrasing becomes more complex as the student progresses, but never reaches the overwhelming point. Students are not required to translate the language, rather they learn by associating words and phrases to meaning in the new language like a native speaker.  Taught by Acellus Instructor Fernanda Beach.
---
Sample Lesson - Roupas na Mala 2
---

This course was developed by the International Academy of Science.
Learn More
---
Scope and Sequence
Unit 1
In this unit, students learn both the singular and plural version of various school supplies. They will be taught the different parts of a restroom and how to talk about the general clothes that can be found in a suitcase. Students learn about people with different job descriptions and common personal items. The unit finishes by teaching students about food found in sack lunches, different places to visit and money.
Unit 2
This unit teaches about different people, their jobs and where they work. Students will learn the words for the basic colors, more about school supplies and classroom related items. More foods will be introduced, focusing specifically on different types of fruits and vegetables.
Unit 3
Students begin this unit learning how to talk about various animals. Course instruction covers names for different family members, as well as some of the basic actions and emotions displayed in people. Students will learn about plants and different items that can be found at home. The unit will finish by teaching students words pertaining to more jobs and places.
Unit 4
In this unit, students are first introduced to numbers. They will then learn the names for more fruits and vegetables as well as various other foods. Students will also be taught how to talk about additional types of clothing and more members of a family.
Unit 5
This unit covers different items often contained within a bag. Students learn even more about jobs and things used for those jobs as well as more common actions. Breakfast foods are introduced in this unit as well as parts of the human body, art supplies and common hobbies.
Unit 6
In this unit, students learn more numbers and are taught more about parts of the human body. This unit introduces various pets and teaches more about hobbies, art supplies and tools. Students will also learn words that are commonly used in the country as well as in the city.
Unit 7
Students begin this unit learning about various forms of transportation. They are also first introduced to different sports, aspects of nature and time. Students will learn more about home: specifically items in the kitchen and various other things that can be found around the house. The unit ends by introducing architecture and finishes with even more actions and places.
Unit 8
Students will learn how to ask and tell about the time of day.  They will discover more time words, more jobs that people can do, and more words to describe places, as well as words for the members of a family.  They will develop their conversation skills by combing vocabulary words about time, architecture, things at home, transportation, kitchen, nature, actions, and sports.
Unit 9
During this unit, students learn how to ask and tell the time.  They learn how to talk about travel, sports, technology, seasons, weather, months, things in the ocean, and desserts.  They learn to use verbs with different structures.
Unit 10
In this unit, students learn how to discuss activities.  They learn how to talk about shapes, seasonal clothing, entertainment, jewelry and fashion words, and continue to build their discussion skills by combining previously learned vocabulary words with the new words of this unit.
This course does not have any sections.