---
AP Calculus AB Exam Prep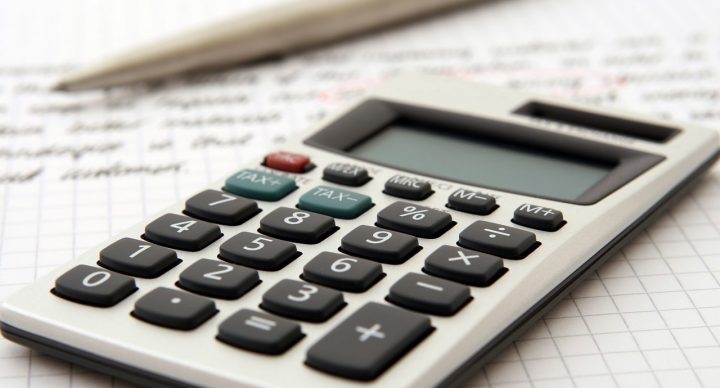 Course Features
Course Details
---

Course Overview
The AP Calculus AB Exam Prep course was designed for students to quickly and efficiently review many concepts typically covered on the AP Calculus AB Exam. After being shown step-by-step how to solve several carefully selected exam-like problems on a particular topic, students are given similar problems to cement their understanding. Two videos are provided for each lesson, giving students a "fast track" option as well as additional, more detailed instruction. The AP Calculus AB Exam Prep course:
Consists of short, concise lessons
Presents problems modeled after those given in previous AP Calculus AB Exams
Provides may different types of problems, some requiring an analytical (algebraic) approach, others requiring numerical analysis or a graphical solution
Covers both multiple choice and free-response types of problems
Incorporates both calculator active and non-calculator active types of problems
Provides helpful strategies to be used when taking the AP Calculus AB Exam
Includes information on exam grading
Contains suggestions on how to make final preparations prior to taking the exam
Gives students extra confidence going into the exam
The AP Calculus AB Exam Prep course was developed by Patrick Mara, who is the instructor for the Acellus AP Calculus course. (The Acellus AP Calculus course is authorized by the College Board for the use of "AP" in the title.) Patrick Mara is a veteran AP Calculus teacher, and has been an AP exam reader in past years. He has an excellent background as to the key topics and types of questions that are covered on the exam. This course can be used either in conjunction with Acellus AP Calculus or as a stand-alone preparation course following other AP Calculus AB curriculums.
---
Scope and Sequence
This course presents a comprehensive review of AP Calculus AB, including a discussion about taking the exam, as well as derivatives, equation of tangent line, implicit differential, antidifferentiation, limits, 1st derivative analysis, f' and f" analysis, continuity and differentiability. Also covered are related rates, fundamental theorems of calculus, position, velocity, acceleration, and speed, as well as inverse functions, chain rule, average value, definite integrals, volumes of solids, differential equations, approximating area, mean, extreme, and intermediate value theorem, multiple representations of functions, data presented in tables, implicit differentiation, and slope fields.
---

This course was developed by the International Academy of Science.
Learn More
This section does not have any lessons.
Your first section
#wrap h5 { font-family: Open Sans !important;} #wrap #header #nav > li > a { color:;} #wrap #header #nav > li > a:hover,.transparent-header-w.t-dark-w #header.horizontal-w.duplex-hd #wrap #header #nav > li:hover > a, .transparent-header-w #header.horizontal-w #wrap #header #nav > li:hover > a {color:;} #wrap #header #nav > li.current > a, #wrapv #header #nav li.current ul li a:hover, #wrap #header #nav > li.active > a {color:;} #wrap #scroll-top a {background-color:;} #wrap #scroll-top a:hover {background-color:;} #wrap.colorskin-custom .course-content .products li a.add_to_cart_button,.colorskin-custom .llms-notice a,.colorskin-custom .llms-checkout-section a,#wrap.colorskin-custom .wn-course-progress a:hover,.colorskin-custom .llms-access-plan-footer .llms-button-action.button,.colorskin-custom .llms-access-plan-restrictions ul li a,.colorskin-custom .w-single-event-phone:before,.colorskin-custom .courses-grid article .mc-content h5 a:hover,.colorskin-custom .courses-grid article .mc-price,.colorskin-custom .testimonials-slider-w.ts-penta .testimonial-content h4 q:before,.colorskin-custom .icon-box10:hover h4,.colorskin-custom .icon-box9 h4,.colorskin-custom .icon-box8 i,.colorskin-custom ul.check2 li:before,.colorskin-custom li.check2:before,.colorskin-custom .cer-online2 .student-name,#wrap.colorskin-custom ul.check li:before, #wrap.colorskin-custom li.check:before,.transparent-header-w.t-dark-w .colorskin-custom #header.horizontal-w #nav>li:hover>a,.transparent-header-w.t-dark-w .colorskin-custom #header.horizontal-w #nav>li.current>a,.colorskin-custom .widget.buddypress div.item-options a ,.colorskin-custom #buddypress a,.colorskin-custom #buddypress a:visited,.colorskin-custom span.bbp-breadcrumb-sep , .colorskin-custom .bbp-body a,.colorskin-custom .bbp-body a:visited , .colorskin-custom .bbp-single-topic-meta a , .colorskin-custom .blog-post a:hover,.colorskin-custom .blog-author span,.colorskin-custom .blog-line p a:hover , .colorskin-custom h6.blog-date a:hover,.colorskin-custom h6.blog-cat a:hover,.colorskin-custom h6.blog-author a:hover , .colorskin-custom .blog-line:hover h4 a , .colorskin-custom a.readmore , .colorskin-custom #commentform input[type="submit"] , .colorskin-custom .blgtyp1 .au-avatar-box h6:after , .colorskin-custom .w-next-article:hover a:before,.colorskin-custom .w-prev-article:hover a:before,.colorskin-custom .w-next-article a:after,.colorskin-custom .w-prev-article a:after , .colorskin-custom .w-next-article:hover a, .w-prev-article:hover a , .colorskin-custom .single-event .event-tag, .colorskin-custom .date-box:hover h3 , .colorskin-custom .faq-toggle .acc-trigger a:before , .colorskin-custom .button.bordered-bot.theme-skin , .colorskin-custom .button.bordered-bot.gold , .colorskin-custom .w-table a:hover , .colorskin-custom .courses-grid article .mc-content h6 a:hover , .colorskin-custom .modern-cat:hover a, .modern-cat:hover i , .colorskin-custom .modern-grid .llms-title a:hover , .colorskin-custom .modern-grid .llms-price-wrapper .llms-price , .colorskin-custom .course-list-content h5 a:hover , .colorskin-custom .w-course-list .course-list-price , .colorskin-custom .w-course-list .course-list-meta i , #wrap.colorskin-custom .um-icon-android-checkbox-outline , #wrap.colorskin-custom .wpb_accordion .wpb_accordion_wrapper .ui-state-active a, #wrap.colorskin-custom .wpb_accordion .wpb_accordion_wrapper .wpb_accordion_header a:hover , .colorskin-custom .testimonials-slider-w.ts-hexa .testimonial-content h4 q:before ,.colorskin-custom .testimonials-slider-w.ts-hexa .testimonial-content h4 q:after, #wrap.colorskin-custom .testimonials-slider-w.ts-hexa .w-crsl .owl-buttons div:after , #wrap.colorskin-custom .crsl .owl-buttons .owl-prev , #wrap.colorskin-custom .crsl .owl-buttons .owl-next , .colorskin-custom .contact-info i , .colorskin-custom ul.check li:before, li.check:before , .colorskin-custom .acc-trigger a:hover,.colorskin-custom .acc-trigger.active a,.colorskin-custom .acc-trigger.active a:hover , .colorskin-custom .w-pricing-table1 .plan-title , .colorskin-custom .w-pricing-table2 .plan-price , .colorskin-custom .w-pricing-table2 .price-footer a.readmore , .colorskin-custom .events-clean .event-article:hover .event-title , .colorskin-custom .events-minimal .event-date , .colorskin-custom .events-minimal a.magicmore:hover , .colorskin-custom .a-course h4 a:hover , .colorskin-custom .teaser-box2 .teaser-subtitle , .colorskin-custom .teaser-box7:hover h4 , .colorskin-custom .latestnews2 .ln-item .ln-content .ln-button:hover , .colorskin-custom .latestposts-one .latest-title a:hover , .colorskin-custom .latestposts-two .blog-line p.blog-cat a , .colorskin-custom .latestposts-two .blog-line:hover h4 a , .colorskin-custom .latestposts-three h3.latest-b2-title a:hover , .colorskin-custom .latestposts-three h6.latest-b2-cat a, .latestposts-three .latest-b2-metad2 span a:hover, .colorskin-custom .latestposts-six .latest-title a:hover , .colorskin-custom .latestposts-six .latest-author a:hover , .colorskin-custom .latestposts-seven .wrap-date-icons h3.latest-date , .colorskin-custom .latestposts-seven .latest-content .latest-title a:hover , .colorskin-custom .latestposts-seven .latest-content .latest-author a , .colorskin-custom .latestposts-seven .latest-content .latest-cat a:hover , .colorskin-custom .tribe-events-list-separator-month span , .colorskin-custom .tribe-events-list .type-tribe_events h2 a:hover , .single-tribe_events .colorskin-custom .w-event-meta dd a:hover , #wrap.colorskin-custom #tribe-events .tribe-events-button , .single-tribe_events .colorskin-custom .w-single-event-organizer i,.single-tribe_events .colorskin-custom .w-tribe-events-meta-date i, .colorskin-custom .w-single-event-date:before,.colorskin-custom .w-single-event-time:before,.colorskin-custom .w-single-event-location:before,.colorskin-custom .w-single-event-category:before,.colorskin-custom .w-tribe-event-cost:before,.colorskin-custom .w-tribe-event-website:before, .colorskin-custom .tribe-events-list-separator-month span , .colorskin-custom #tribe-events-content-wrapper .tribe-events-sub-nav a , .colorskin-custom .events-grid .event-article .event-title:hover , .colorskin-custom .events-grid2 .event-article .event-title:hover , .colorskin-custom .goals .goal-content .goal-title:hover , .colorskin-custom .goals .goal-content .donate-button , .colorskin-custom .goals .goal-progress .vc_pie_chart_value, .colorskin-custom .blox .widget_search input[type="submit"]#searchsubmit.btn, .max-hero .widget_search input[type="submit"]#searchsubmit.btn , .colorskin-custom .course-main .w-category a ,.colorskin-custom .course-main .course-postmeta span, #wrap.colorskin-custom .course-content .llms-button , .colorskin-custom .course-content .container .llms-message a , .colorskin-custom .button#llms_review_submit_button , .colorskin-custom .llms-lesson-preview.is-complete .llms-lesson-link,.colorskin-custom .llms-lesson-preview .llms-lesson-link.free , .colorskin-custom .w-course-price , .colorskin-custom .llms-lesson-preview .llms-lesson-link:hover .lesson-tip:hover i:before, .colorskin-custom .llms-parent-course-link a , .colorskin-custom .blgt1-top-sec a:hover , .colorskin-custom .llms-lesson-preview.prev-lesson.previous:hover h5,.colorskin-custom .llms-lesson-preview.prev-lesson.previous span,.colorskin-custom .llms-lesson-preview.next-lesson.next:hover h5,.colorskin-custom .llms-lesson-preview.next-lesson.next span , .colorskin-custom .llms-lesson-preview.prev-lesson.previous:hover a:before,.colorskin-custom .llms-lesson-preview.prev-lesson.previous a:after,.colorskin-custom .llms-lesson-preview.next-lesson.next:hover a:before,.colorskin-custom .llms-lesson-preview.next-lesson.next a:after , .colorskin-custom .llms-lesson-preview .llms-widget-syllabus .done.llms-free-lesson-svg,.colorskin-custom .llms-widget-syllabus .lesson-complete-placeholder.done,.colorskin-custom .llms-widget-syllabus .llms-lesson-complete.done,.colorskin-custom .llms-widget-syllabus .llms-lesson-preview .done.llms-free-lesson-svg , .colorskin-custom .llms-quiz-result-details ul li a , .colorskin-custom .llms-template-wrapper h4 span , .colorskin-custom .questions-total , .colorskin-custom .llms-checkout-wrapper .llms-checkout .llms-title-wrapper h4 a, #wrap.colorskin-custom .author-carousel .owl-buttons div:hover,.colorskin-custom .author-carousel .owl-buttons div:active, .colorskin-custom .filter-category-dropdown.nice-select:after , #wrap.colorskin-custom .filter-category .course-category.active ul li.active a,#wrap.colorskin-custom .filter-category .course-category.active ul li.active > a i,#wrap.colorskin-custom .filter-category .course-category.active ul li.active a span , .colorskin-custom a.btn.btn-default.btn-sm.active,.colorskin-custom a.btn.btn-default.btn-sm.active:hover , .colorskin-custom .footer-contact-info i , #wrap.colorskin-custom .enrolment-wrap .enrolment-item:nth-of-type(odd) h4:after, #wrap.colorskin-custom .enrolment-wrap .enrolment-item:nth-of-type(even) h4:after, .colorskin-custom .enrolment-wrap .enrolment-item:hover span , #wrap.colorskin-custom .answer-questions.about-us input[type="submit"]:hover , #wrap.colorskin-custom .wpcf7 .instructor p:hover:before , .colorskin-custom .contac-info a , .colorskin-custom .switch-field input:checked+label , .colorskin-custom .course-sorting-wrap .nice-select:after , .colorskin-custom .blox.dark .icon-box2 i , .colorskin-custom .blox.dark .icon-box2:hover h4 , .colorskin-custom .icon-box4 i , .colorskin-custom .icon-box4:hover i , .colorskin-custom .icon-box7 , .colorskin-custom .icon-box7 i , .colorskin-custom .icon-box7 a.magicmore:hover , .colorskin-custom .icon-box8 a.magicmore , .colorskin-custom .icon-box9:hover a.magicmore , .colorskin-custom .icon-box11 i , .colorskin-custom .icon-box11 .magicmore , .colorskin-custom .icon-box12 i , .colorskin-custom .blox.dark .icon-box13:hover i , .colorskin-custom .icon-box14 i , .colorskin-custom .icon-box14 p strong , .colorskin-custom .icon-box15 i , .colorskin-custom .icon-box16 i,.colorskin-custom .icon-box16 img , .colorskin-custom .icon-box20 i , .colorskin-custom.dark-submenu #nav ul li a:hover , .colorskin-custom.dark-submenu #nav ul li.current a , #wrap.colorskin-custom.dark-submenu #nav ul li ul li.current a , #wrap.colorskin-custom.dark-submenu #nav ul li ul li:hover a , .colorskin-custom #header-b .course-category-box2:hover a span , .transparent-header-w .colorskin-custom #header.horizontal-w #nav > li:hover > a, .transparent-header-w .colorskin-custom #header.horizontal-w #nav > li.current > a , .colorskin-custom .footer-in h5.subtitle,.colorskin-custom .toggle-top-area h5.subtitle , .colorskin-custom .breadcrumbs-w i , .colorskin-custom.online-t .top-bar .inlinelb.topbar-contact:hover , .colorskin-custom.online-t #footer .widget ul li:before , .colorskin-custom.online-t #footer .widget ul li a:hover , .colorskin-custom.online-t #footer .widget-subscribe-form input[type="text"] , .colorskin-custom.online-t #footer .widget-subscribe-form button , .colorskin-custom.online-t #footer .widget-subscribe-form button:before , .colorskin-custom.online-t #tribe-events-content-wrapper .tribe-events-calendar div[id*=tribe-events-daynum-] , .colorskin-custom .widget ul li.cat-item:hover a , .colorskin-custom .widget ul li.cat-item a:before , .colorskin-custom .widget ul .recentcomments:hover:before , .colorskin-custom .widget-tabs .tabs li.active a , #wrap.colorskin-custom .review-result-wrapper .review-result i , .colorskin-custom .course-search-form .nice-select:after , .colorskin-custom .widget .course-categories li a i , .colorskin-custom .widget .course-categories li a:hover,.colorskin-custom .widget .course-categories li a:hover span , #wrap.colorskin-custom .w-crsl .owl-buttons div:hover,.colorskin-custom .our-clients-wrap.w-crsl .owl-buttons div:active, #wrap.colorskin-custom .widget .owl-buttons div:after , .colorskin-custom .llms-widget-syllabus .lesson-title.active a , .colorskin-custom .llms-widget-syllabus .lesson-title.done:before , .colorskin-custom .widget.buddypress div.item-options a , .woocommerce .colorskin-custom div.product .woocommerce-tabs ul.tabs li.active , .woocommerce .colorskin-custom ul.products li.product .price , .woocommerce .colorskin-custom div.product form.cart button.single_add_to_cart_button:hover , .woocommerce .colorskin-custom .star-rating span:before , .woocommerce .colorskin-custom .myaccount_user a,.woocommerce .colorskin-custom .col-1.address .title a , .colorskin-custom .pin-box h4 a:hover,.colorskin-custom .tline-box h4 a:hover , .colorskin-custom .pin-ecxt h6.blog-cat a:hover , .colorskin-custom .pin-ecxt2 p a:hover , .colorskin-custom .blog-single-post .postmetadata h6.blog-cat a:hover , .colorskin-custom h6.blog-cat a , .colorskin-custom .blgtyp3.blog-post h6 a, .blgtyp1.blog-post h6 a, .blgtyp2.blog-post h6 a, .blog-single-post .postmetadata h6 a, .blog-single-post h6.blog-author a , .colorskin-custom .blgtyp3.blog-post h6 a:hover,.colorskin-custom .blgtyp1.blog-post h6 a:hover,.colorskin-custom .blgtyp2.blog-post h6 a:hover,.colorskin-custom .blog-single-post .postmetadata h6 a:hover,.colorskin-custom .blog-single-post h6.blog-author a:hover , .colorskin-custom .blog-post p.blog-cat a,.colorskin-custom .blog-line p.blog-cat a , .colorskin-custom .about-author-sec h3 a:hover , .colorskin-custom .blog-line:hover .img-hover:before , .colorskin-custom .rec-post h5 a:hover , .colorskin-custom .rec-post p a:hover , .colorskin-custom a.magicmore , .colorskin-custom .rec-post h5 a:hover , .colorskin-custom .blgtyp3.blog-post h6 a,.colorskin-custom .blgtyp1.blog-post h6 a,.colorskin-custom .blgtyp2.blog-post h6 a,.colorskin-custom .blog-single-post .postmetadata h6 a,.colorskin-custom .blog-single-post h6.blog-author a ,.colorskin-custom .blgtyp1.blog-post h6.blog-comments a , .colorskin-custom .blgtyp3.blog-post h6 a:hover,.colorskin-custom .blgtyp1.blog-post h6 a:hover,.colorskin-custom .blgtyp2.blog-post h6 a:hover,.colorskin-custom .blog-single-post .postmetadata h6 a:hover,.colorskin-custom .blog-single-post h6.blog-author a:hover ,.colorskin-custom .blgtyp1.blog-post h6.blog-comments a:hover , #wrap.colorskin-custom .colorf, #wrap.colorskin-custom .hcolorf:hover , .colorskin-custom .faq-minimal a:hover h4 , .colorskin-custom .faq-minimal .faq-icon , .colorskin-custom .circle-box p strong, #wrap.colorskin-custom .wpb_accordion .wpb_accordion_wrapper .ui-state-active .ui-icon:before , .colorskin-custom .our-team h5 , .colorskin-custom .testimonials-slider-w .testimonial-brand h5 , #wrap.colorskin-custom .vc_carousel.vc_carousel_horizontal.hero-carousel h2.post-title a:hover , #wrap.colorskin-custom .wpb_gallery_slides .flex-caption h2.post-title a:hover , .colorskin-custom .events-clean2 .event-article:hover .event-title , .colorskin-custom #tribe-events-content .tribe-events-tooltip h4,.colorskin-custom #tribe_events_filters_wrapper .tribe_events_slider_val, .single-tribe_events .colorskin-custom a.tribe-events-gcal, .single-tribe_events .colorskin-custom a.tribe-events-ical , #wrap.colorskin-custom .hebe .tp-tab-title , .colorskin-custom .latestposts-one .latest-author a:hover , .latestposts-two .blog-post p.blog-author a:hover , .colorskin-custom .latestposts-two .blog-line:hover .img-hover:before , .colorskin-custom .latestposts-four h3.latest-b2-title a:hover , .colorskin-custom .latestposts-five h6.latest-b2-cat a , .colorskin-custom .latestposts-six .latest-content p.latest-date , .colorskin-custom .a-post-box .latest-title a:hover , .colorskin-custom .tribe-events-list .tribe-events-read-more , .colorskin-custom .tribe-events-list .type-tribe_events h2 a:hover , .colorskin-custom .goal-box .goal-sharing .goal-sharing-icon , .colorskin-custom .goal-box .goal-sharing .goal-social a:hover , .colorskin-custom .button.llms-next-lesson , .colorskin-custom .w-llms-my-certificates h3 i,.colorskin-custom .w-llms-my-achievements h3 i,.colorskin-custom .w-llms-my-courses h3 i,.colorskin-custom .w-llms-my-memberships h3 i , .colorskin-custom .w-contact-sidebar .icon-box i , .colorskin-custom .icon-box1 a.magicmore , .colorskin-custom #nav a:hover,.colorskin-custom #nav li:hover > a , .colorskin-custom #nav > li.current > a,.colorskin-custom #nav > li > a.active , .colorskin-custom #header.sticky #nav-wrap #nav #nav > li:hover > a , .colorskin-custom.dark-submenu #nav li.mega ul.sub-posts li a:hover , .colorskin-custom .nav-wrap2 #nav > li:hover > a, .top-links #nav > li:hover > a , .colorskin-custom .nav-wrap2.darknavi #nav > li > a:hover,.colorskin-custom .nav-wrap2.darknavi #nav > li:hover > a , .colorskin-custom .nav-wrap2 #nav > li.current > a , .colorskin-custom #header.sticky .nav-wrap2.darknavi #nav > li > a:hover , .w-header-type-12 .colorskin-custom #nav > li:hover > a , .colorskin-custom #header.horizontal-w.w-header-type-10 #nav > li:hover > a,.transparent-header-w .colorskin-custom #header.horizontal-w.w-header-type-10 #nav > li.current > a,.colorskin-custom #header.horizontal-w.w-header-type-10 #nav > li.current > a , .colorskin-custom .header-bottom #header-b li:hover a i , .colorskin-custom #header-b li.mega ul[class^="sub-"] ul li:hover a, .colorskin-custom #nav > li:hover > a,.colorskin-custom #nav li.current > a,.colorskin-custom #nav li.active > a, .colorskin-custom #header.res-menu #menu-icon:hover i,.colorskin-custom #header.res-menu #menu-icon.active i , .transparent-header-w .colorskin-custom #header.horizontal-w.duplex-hd #nav > li:hover > a, .transparent-header-w .colorskin-custom #header.horizontal-w.duplex-hd #nav > li.current > a , .colorskin-custom .top-links a:hover , .colorskin-custom .top-bar h6 i , .colorskin-custom .online-learning-contact .row:hover .icon , .colorskin-custom .online-t-contact .row:hover .icon , .colorskin-custom.online-t #tribe-events-content .tribe-events-tooltip h4,.colorskin-custom.online-t #tribe_events_filters_wrapper .tribe_events_slider_val, .single-tribe_events .colorskin-custom.online-t a.tribe-events-gcal, .single-tribe_events .colorskin-custom.online-t a.tribe-events-ical , .colorskin-custom .toggle-top-area .widget ul li a:hover ,.colorskin-custom #footer .widget ul li a:hover , .woocommerce .colorskin-custom nav.woocommerce-pagination ul li a , .woocommerce .colorskin-custom ul.products li.product:hover a.add_to_cart_button:hover , .woocommerce .colorskin-custom ul.cart_list li a:hover,.woocommerce .colorskin-custom ul.product_list_widget li a:hover { color: #2d5c88} #wrap.colorskin-custom .course-content .products:hover li .product-inner h3,.colorskin-custom .llms-checkout-wrapper .llms-form-heading,.colorskin-custom .llms-button-action,#wrap.colorskin-custom .wn-course-progress a,#wrap.colorskin-custom .llms-access-plan:hover .llms-access-plan-title,.colorskin-custom .llms-access-plan:hover .llms-access-plan-footer .llms-button-action.button,.colorskin-custom .wn-button.llms-button-primary,.woocommerce .colorskin-custom .button,.colorskin-custom .flip-clock-wrapper ul li a div div.inn,.colorskin-custom #header .woo-cart-header .header-cart span,.colorskin-custom .llms-purchase-link-wrapper .llms-button,.colorskin-custom #header.res-menu #menu-icon span.mn-ext1,.colorskin-custom #header.res-menu #menu-icon span.mn-ext2,.colorskin-custom .w-pricing-table3.featured .ptcontent > span,.colorskin-custom .icon-box10:hover i,.colorskin-custom .icon-box9:hover i,.colorskin-custom .subscribe-flat .subscribe-box-input .subscribe-box-submit,.colorskin-custom .max-hero h5:before,.colorskin-custom .teaser-box4 .teaser-title,.colorskin-custom .teaser-box4 .teaser-subtitle ,.colorskin-custom .wpcf7 .wpcf7-form input[type="submit"],.colorskin-custom .wpcf7 .wpcf7-form input[type="reset"],.colorskin-custom .wpcf7 .wpcf7-form input[type="button"],#wrap.colorskin-custom.school-t .top-bar,.colorskin-custom #buddypress .comment-reply-link,.colorskin-custom #buddypress .generic-button a,.colorskin-custom #buddypress a.button,.colorskin-custom #buddypress button,.colorskin-custom #buddypress input[type=button],.colorskin-custom #buddypress input[type=reset],.colorskin-custom #buddypress input[type=submit],.colorskin-custom #buddypress ul.button-nav li a,.colorskin-custom a.bp-title-button,.colorskin-custom a.readmore:after , .colorskin-custom h4.comments-title:after , #wrap.colorskin-custom #commentform input[type="submit"]:hover , .colorskin-custom .commentbox h3:after , .colorskin-custom .post-format-icon , .colorskin-custom .date-box .ln-date .ln-month , .colorskin-custom .button.theme-skin , .colorskin-custom .button.bordered-bot.theme-skin:hover , .colorskin-custom .button.bordered-bot.gold:hover , .colorskin-custom .esg-filter-wrapper span:hover , .colorskin-custom .esg-navigationbutton.esg-filterbutton.esg-pagination-button.selected , .colorskin-custom .esg-navigationbutton.esg-filterbutton.esg-pagination-button:hover, .colorskin-custom .w-table th , .colorskin-custom .wsingleblog-post .postmetadata .blog-cat a:hover , #wrap.colorskin-custom .um-button , .colorskin-custom .sub-title:after , .colorskin-custom #social-media.active.other-social , #wrap.colorskin-custom .ts-tri.testimonials-slider-w .w-crsl .owl-buttons div:hover:after , #wrap.colorskin-custom .testimonials-slider-w.ts-deca .owl-theme .owl-controls .owl-page.active span , #wrap.colorskin-custom #w-h-carusel.w-crsl .owl-buttons div:hover:after , .colorskin-custom .w-callout , .colorskin-custom .callout a.callurl , .colorskin-custom .w-pricing-table1 .price-footer a:hover , .colorskin-custom .w-pricing-table2 .price-footer a.readmore:after , .colorskin-custom .w-pricing-table2:hover.w-pricing-table2 .price-header h5 , .colorskin-custom .w-pricing-table2.featured .price-header h5 , .colorskin-custom .subscribe-bar1 .subscribe-box-input .subscribe-box-submit , .colorskin-custom #tribe-events-content-wrapper .tribe-events-calendar td:hover , .colorskin-custom .countdown-w.ctd-simple .block-w , .colorskin-custom .countdown-w.ctd-modern .block-w .icon-w , .colorskin-custom .tribe-events-list .booking-button , .colorskin-custom .tribe-events-list .event-sharing > li:hover , .colorskin-custom .tribe-events-list .event-sharing .event-share:hover .event-sharing-icon , .colorskin-custom .tribe-events-list .event-sharing .event-social li a , .colorskin-custom #tribe-events-pg-template .tribe-events-button , .single-tribe_events .colorskin-custom .booking-button , #wrap.colorskin-custom #tribe-events .tribe-events-button:hover , .colorskin-custom .tribe-events-list .event-sharing .event-share:hover .event-sharing-icon,.colorskin-custom .tribe-events-list .event-sharing .event-social li a,.colorskin-custom .tribe-events-list .event-sharing > li:hover , .colorskin-custom .events-grid2 .event-grid-head , #wrap.colorskin-custom .course-content .llms-button:hover , .colorskin-custom .course-content .course-titles:after , .colorskin-custom .course-content #old_reviews h3:after , .colorskin-custom .button#llms_review_submit_button:hover , .colorskin-custom .instructor-box h5 , #wrap.colorskin-custom .llms-lesson-complete-placeholder.free i , #wrap.colorskin-custom .llms-lesson-button-wrapper .button ,#wrap.colorskin-custom .llms-lesson-button-wrapper .llms-button-action, .colorskin-custom .llms-parent-course-link a:hover , .colorskin-custom .llms-quiz-results h3:after ,.colorskin-custom .quiz-description h4:after, .colorskin-custom #llms_start_quiz, .colorskin-custom #llms_answer_question,.colorskin-custom #llms_prev_question , #wrap.colorskin-custom .llms-clear-box.llms-center-content .llms-button , .single-llms_membership #wrap.colorskin-custom .llms-purchase-link-wrapper a.llms-button , .colorskin-custom .author-courses .course-title:after,.colorskin-custom .author .post-title:after , .colorskin-custom .filter-category h3:after , .colorskin-custom .filter-category .course-category.active , .colorskin-custom .llms-pagination ul li .page-numbers:hover , .colorskin-custom .enrolment-wrap .enrolment-item h4 , .colorskin-custom .enrolment-wrap .enrolment-item span , #wrap.colorskin-custom .enrolment-wrap .enrolment-item:hover p , .colorskin-custom .events-grid3 .event-grid3-header , .colorskin-custom .events-grid3 .event-grid-head , .colorskin-custom .events-grid3 .event-grid3-footer .event-sharing > li:hover , .colorskin-custom .events-grid3 .event-grid3-footer .event-sharing .event-social li a , #wrap.colorskin-custom .events-grid3 .event-grid3-footer .booking-button:hover , .colorskin-custom .events-grid3 .event-grid3-footer .booking-button:hover , .colorskin-custom .advancedlist > span , .colorskin-custom .our-curriculum .our-curriculum-content-wrap , .colorskin-custom .our-curriculum .our-curriculum-header , .colorskin-custom .icon-box6 i , .colorskin-custom .icon-box11 i:after , .colorskin-custom .icon-box14:hover i , .colorskin-custom .icon-box15:hover i , .colorskin-custom .icon-box21 .iconbox-rightsection .magicmore , .colorskin-custom .header-bottom #searchsubmit , .colorskin-custom #pre-footer .footer-social-items a:hover i, .colorskin-custom #pre-footer .footer-subscribe-submit, .w-modal .colorskin-custom .wpcf7 .wpcf7-form input[type="submit"],.w-modal .colorskin-custom .wpcf7 .wpcf7-form input[type="reset"],.w-modal .colorskin-custom .wpcf7 .wpcf7-form input[type="button"],#w-login #wp-submit, .colorskin-custom .wpcf7 .wpcf7-form .online-learning-contact input[type="submit"] , .colorskin-custom.online-t .footer-in h5.subtitle:after , .colorskin-custom.online-t #tribe-events-content-wrapper .tribe-events-calendar td:hover , .colorskin-custom.online-t .tribe-events-thismonth.tribe-events-future.tribe-events-has-events.mobile-trigger.tribe-events-right:hover,#wrap.colorskin-custom.online-t .tribe-events-thismonth.tribe-events-future.tribe-events-has-events.mobile-trigger.tribe-events-right:hover div[id*=tribe-events-daynum-],.colorskin-custom.online-t .tribe-events-thismonth.tribe-events-present.tribe-events-has-events.mobile-trigger:hover, .colorskin-custom.online-t .tribe-events-thismonth.tribe-events-present.tribe-events-has-events.mobile-trigger:hover div[id*=tribe-events-daynum-] , .colorskin-custom.school-t #footer .widget_nav_menu ul li:hover , .colorskin-custom .sidebar .widget h1:after,.colorskin-custom .sidebar .widget h4:after , .colorskin-custom #footer .tagcloud a:hover,.colorskin-custom .toggle-top-area .tagcloud a:hover , .colorskin-custom .widget-subscribe-form button , #wrap.colorskin-custom #footer .widget .owl-buttons div:after , .colorskin-custom .llms-widget-syllabus .lesson-title.active:before , .colorskin-custom .widget.widget_display_search #bbp_search_submit , .woocommerce .colorskin-custom a.button.alt,.woocommerce .colorskin-custom button.button.alt,.woocommerce .colorskin-custom input.button.alt,.woocommerce .colorskin-custom #respond input#submit.alt , .woocommerce .colorskin-custom .widget_price_filter .ui-slider .ui-slider-handle , .colorskin-custom .a-course .media-links , .colorskin-custom #tribe-events-content-wrapper .tribe-events-sub-nav a:hover , #wrap.colorskin-custom #tribe-events-content-wrapper #tribe-bar-form .tribe-events-button , .colorskin-custom .events-grid .event-detail , .colorskin-custom .goals .goal-content .donate-button:hover , .colorskin-custom .goals.goals-list .goal-content .goal-sharing a , .colorskin-custom .goal-box .donate-button , .colorskin-custom .blox .widget_search input[type="submit"]#searchsubmit.btn,.colorskin-custom .max-hero .widget_search input[type="submit"]#searchsubmit.btn , .colorskin-custom #menu-icon:hover,.colorskin-custom #menu-icon.active , .colorskin-custom .top-bar .topbar-login , .colorskin-custom #scroll-top a:hover , .colorskin-custom.online-t .top-bar .inlinelb.topbar-contact , .colorskin-custom .modal-title , .colorskin-custom.online-t #tribe-events-content-wrapper .tribe-events-calendar td:hover div[id*=tribe-events-daynum-] , .colorskin-custom.school-t .wuser-menu .wuser-smenu , .single .colorskin-custom .woo-template span.onsale, .woocommerce .colorskin-custom ul.products li.product .onsale , .woocommerce .colorskin-custom .button , .colorskin-custom .widget_shopping_cart_content p.buttons a.button , #wrap.colorskin-custom .blog-social a:hover , .colorskin-custom .commentlist li .comment-text .reply a:hover , #wrap.colorskin-custom .colorb, #wrap.colorskin-custom .hcolorb:hover , .colorskin-custom .latestposts-one .latest-b-cat:hover , .colorskin-custom .latestposts-seven .latest-img:hover img , #wrap.colorskin-custom .colorb, #wrap.colorskin-custom .hcolorb:hover , .colorskin-custom .latestposts-one .latest-b-cat:hover , .colorskin-custom .latestposts-seven .latest-img:hover img , .colorskin-custom .woocommerce-message a.button, .colorskin-custom .pin-ecxt2 .col1-3 span,.colorskin-custom .comments-number-x span , .colorskin-custom #tline-content:before , .colorskin-custom .tline-row-l:after,.colorskin-custom .tline-row-r:before , .colorskin-custom .tline-topdate , .colorskin-custom .port-tline-dt h3 , .colorskin-custom .postmetadata h6.blog-views span , #wrap.colorskin-custom .w-contact-p input[type="submit"]:hover , .colorskin-custom p.welcomebox:after , #wrap.colorskin-custom .ts-hepta.testimonials-slider-w .owl-theme .owl-controls .owl-page.active span , #wrap.colorskin-custom .vc_carousel.vc_carousel_horizontal.hero-carousel .hero-carousel-wrap .hero-metadata .category a , .colorskin-custom .our-process-item i:after , .colorskin-custom .events-clean2 .event-article:hover .event-date, #wrap.colorskin-custom .ls-slider1-a , .colorskin-custom .latestposts-four .latest-b2 h6.latest-b2-cat , .colorskin-custom .a-post-box .latest-cat , .colorskin-custom .llms-lesson-preview .llms-lesson-complete, .colorskin-custom .llms-button-wrapper .button.llms-next-lesson:hover , .colorskin-custom .llms-question-label input[type="radio"]:checked:before,.colorskin-custom .llms-question-label input[type="radio"]:hover:before , .colorskin-custom #header.res-menu #menu-icon span.mn-ext3 , .colorskin-custom .footer-in .tribe-events-widget-link a:hover,.colorskin-custom .footer-in .contact-inf button:hover , #wrap.colorskin-custom .socialfollow a:hover , #wrap.colorskin-custom .wp-pagenavi a:hover , .colorskin-custom .side-list li:hover img , .colorskin-custom .subscribe-bar1 .subscribe-box-input .subscribe-box-submit { background-color: #2d5c88} #wrap.colorskin-custom .course-content .products li a.add_to_cart_button,#wrap.colorskin-custom .course-content .products:hover,.colorskin-custom .llms-notice,.colorskin-custom .llms-checkout-section,#wrap.colorskin-custom .wn-course-progress a,#wrap.colorskin-custom .wn-course-progress a:hover,.colorskin-custom .llms-access-plan:hover .llms-access-plan-content,.colorskin-custom .llms-access-plan:hover .llms-access-plan-footer,.colorskin-custom .llms-access-plan-footer .llms-button-action.button,.colorskin-custom .widget-title:after,.colorskin-custom .widget-title:after,.colorskin-custom #header.w-header-type-10,.colorskin-custom .icon-box13, .transparent-header-w .colorskin-custom #header.w-header-type-10,#wrap.colorskin-custom #tribe-events .tribe-events-button,.colorskin-custom .tline-row-l,.colorskin-custom .tline-row-r, .colorskin-custom .big-title1:after, .colorskin-custom .max-title5:after,.colorskin-custom .max-title2:after,.colorskin-custom .max-title4:after, .colorskin-custom .subtitle-four:after, .colorskin-custom .max-counter.w-counter:before, .colorskin-custom .max-counter.w-counter:after, .colorskin-custom h6.h-sub-content, .colorskin-custom .teaser-box7 h4:before, .colorskin-custom .tribe-events-list-separator-month span, .colorskin-custom .tribe-events-list .tribe-events-event-meta, .colorskin-custom #header.box-menu .nav-wrap2 #nav > li.current, .colorskin-custom #header.box-menu .nav-wrap2 #nav > li > ul, .colorskin-custom .our-clients-wrap.w-crsl ul.our-clients img:hover, .colorskin-custom .woocommerce-info,.colorskin-custom #buddypress .comment-reply-link,.colorskin-custom #buddypress .generic-button a,.colorskin-custom #buddypress a.button,.colorskin-custom #buddypress button,.colorskin-custom #buddypress input[type=button],.colorskin-custom #buddypress input[type=reset],.colorskin-custom #buddypress input[type=submit],.colorskin-custom #buddypress ul.button-nav li a,.colorskin-custom a.bp-title-button,.colorskin-custom a.readmore:hover , #wrap.colorskin-custom .ts-hepta.testimonials-slider-w .owl-theme .owl-controls .owl-page.active span , .colorskin-custom .our-process-item:hover i , .colorskin-custom .w-pricing-table2:hover.w-pricing-table2 .ptcontent , .colorskin-custom .w-pricing-table2.featured .ptcontent , .colorskin-custom .llms-checkout-wrapper .llms-checkout , #wrap.colorskin-custom .author-carousel .owl-buttons div:hover, .author-carousel .owl-buttons div:active, .colorskin-custom .enrolment-wrap .enrolment-item p , #wrap.colorskin-custom .enrolment-wrap .enrolment-item:hover p , #wrap.colorskin-custom.kids-t .crsl .owl-buttons div:hover, #wrap.colorskin-custom.kids-t .our-clients-wrap.crsl .owl-buttons div:active, #wrap.colorskin-custom .wpcf7 .instructor p input:hover, #wrap.colorskin-custom .wpcf7 .instructor p textarea:hover , .colorskin-custom .icon-box20 span:before, .icon-box20 span:after , .colorskin-custom #pre-footer .footer-social-items a:hover i, #wrap.colorskin-custom .wp-pagenavi a:hover , .colorskin-custom.school-t #footer .socialfollow a:hover , #wrap.colorskin-custom .w-crsl .owl-buttons div:hover,.colorskin-custom .our-clients-wrap.w-crsl .owl-buttons div:active, #wrap.colorskin-custom #footer .widget .owl-buttons div:after , .colorskin-custom .commentlist li .comment-text .reply a:hover , #wrap.colorskin-custom .colorr, #wrap.colorskin-custom .hcolorr:hover , .colorskin-custom .blox.dark .vc_separator .vc_sep_holder .vc_sep_line , #wrap.colorskin-custom #w-h-carusel.w-crsl .owl-buttons div:hover:after , .colorskin-custom .events-clean2 .event-article:hover .event-date, .single-tribe_events .colorskin-custom .tribe-event-tags a:hover , .colorskin-custom #header.box-menu .nav-wrap2 #nav > li:hover , .colorskin-custom a.readmore , .colorskin-custom .button.bordered-bot.theme-skin , #wrap.colorskin-custom .um-form .um-button.um-alt , .colorskin-custom .our-team3:hover figure img , .colorskin-custom .testimonials-slider-w.ts-tetra .testimonial-brand img , .colorskin-custom .countdown-w.ctd-modern .block-w , .colorskin-custom #tribe-events-content-wrapper .tribe-events-sub-nav a , #wrap.colorskin-custom .course-content .llms-button , .colorskin-custom .button#llms_review_submit_button , .colorskin-custom .button.llms-next-lesson , .colorskin-custom .llms-question-label input[type="radio"] , .colorskin-custom .icon-box14 i , .colorskin-custom .side-list img , .colorskin-custom .widget-subscribe-form button , .colorskin-custom .llms-widget-syllabus .lesson-title.active:before { border-color: #2d5c88} .colorskin-custom .tp-caption.Fashion-BigDisplay { color:#2d5c88 !important;} .colorskin-custom .Button-Style { background-color:#2d5c88 !important;} .colorskin-custom .eg-item-skin-2-element-11 { background-color: ;} .colorskin-custom .woocommerce div.product .woocommerce-tabs ul.tabs li.active { border-top-color:#2d5c88 !important;} .llms-form-field.type-radio input[type=radio]:checked+label:before { background-image: -webkit-radial-gradient(center,ellipse,#2d5c88 0,#2d5c88 40%,#fafafa 45%); background-image: radial-gradient(ellipse at center,#2d5c88 0,#2d5c88 40%,#fafafa 45%);} .colorskin-custom #header.box-menu .nav-wrap2 #nav > li.current { border-bottom-color:#2d5c88; } .colorskin-custom h4.h-subtitle {border-bottom-color:#2d5c88; } .colorskin-custom .vc_progress_bar .vc_single_bar .vc_bar.animated {background-color: #2d5c88 !important;} #wrap.colorskin-custom .course-category-box-o .course-category-box:hover .ccb-hover-content.colorb { background-color: rgba(45,92,136,0.76); } .single-tribe_events .colorskin-custom .w-single-event-organizer i, .single-tribe_events .colorskin-custom .w-tribe-events-meta-date i { color: #2d5c88 !important; } #wrap.online-t.colorskin-custom .tribe-events-thismonth.tribe-events-future.tribe-events-has-events.mobile-trigger.tribe-events-right:hover div[id*=tribe-events-daynum-], .colorskin-custom .woocommerce-message a.button, .colorskin-custom .top-bar .inlinelb.topbar-contact, .online-t.colorskin-custom .tribe-events-thismonth.tribe-events-future.tribe-events-has-events.mobile-trigger.tribe-events-right:hover, .online-t.colorskin-custom .tribe-events-thismonth.tribe-events-present.tribe-events-has-events.mobile-trigger:hover, .online-t.colorskin-custom .tribe-events-thismonth.tribe-events-present.tribe-events-has-events.mobile-trigger:hover div[id*=tribe-events-daynum-]{ background-color: #2d5c88 !important; } .colorskin-custom .filter-category .course-category.active:after,.colorskin-custom .llms-lesson-preview.is-complete .llms-lesson-link, .colorskin-custom .llms-lesson-preview .llms-lesson-link.free, .colorskin-custom.online-t .tribe-events-thismonth.tribe-events-present.tribe-events-has-events.mobile-trigger:before { border-left-color: #2d5c88 ;} .colorskin-custom .woocommerce-message,.woocommerce .colorskin-custom div.product .woocommerce-tabs ul.tabs li.active { border-top-color: #2d5c88 ;} .colorskin-custom.online-t #footer .widget-subscribe-form input[type="text"]::-webkit-input-placeholder { color: #2d5c88;} .colorskin-custom.online-t #footer .widget-subscribe-form input[type="text"]:-moz-placeholder { color: #2d5c88;} .colorskin-custom.online-t #footer .widget-subscribe-form input[type="text"]::-moz-placeholder { color: #2d5c88;} .colorskin-custom.online-t #footer .widget-subscribe-form input[type="text"]:-ms-input-placeholder { color: #2d5c88;} .w-modal .colorskin-custom .wpcf7 .wpcf7-form input[type="submit"], .w-modal.colorskin-custom .wpcf7 .wpcf7-form input[type="reset"], .w-modal .colorskin-custom .wpcf7 .wpcf7-form input[type="button"], #w-login .colorskin-custom #wp-submit { background-color: #2d5c88 ;} #wrap #commentform input[type="submit"]:hover ,#wrap .w-llms-my-courses .course-link a, #wrap .top-bar .inlinelb.topbar-contact:hover, #wrap #tribe-events .tribe-events-button:hover, #wrap .llms-purchase-link-wrapper .llms-purchase-button.llms-button:hover, #wrap .w-course-list .llms-button { color: #fff ; } #wrap .w-course-list .llms-button:hover { background: #424242 !important;} #wrap.college-t .top-bar .inlinelb.topbar-contact { background-color: #4a4a4a; } #wrap .widget h1:after,#wrap .widget h4:after { border-right-color: #fff;border-left-color: #fff; } #wrap .button.theme-skin:hover { background: #333; border-color: #333; } .button.bordered-bot.theme-skin {background-color:transparent;} .button.bordered-bot.theme-skin:hover ,.goals .goal-content .donate-button:hover{color:#fff;} .course-grid-t .modern-content .llms-price-wrapper { display: none;} .course-titles { display: none;} .llms-syllabus-wrapper { display: none;} .modern-grid .modern-viewers { display: none;} .course-single-post .course-take-rate { display: none;} .modern-grid .modern-duration { display: none;} .llms-price-wrapper { display: none;} .llms-purchase-link-wrapper { display: none;} .modern-viewers { display: none;} .switch-field { display: none;} .top-links a:hover {background-color: #ffffff; border:1px solid #4a4a4a; padding:8px;} .top-links a {border:1px solid #4a4a4a; padding:8px;} .postmetadata { display: none;} .modern-grid .modern-rating { display: none;}
---
More Courses by this Instructor
---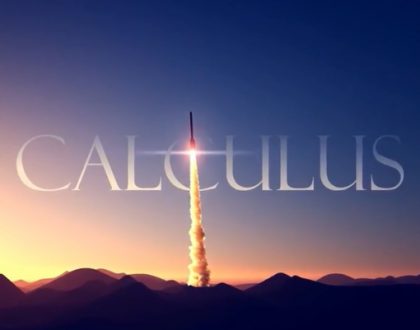 Full Year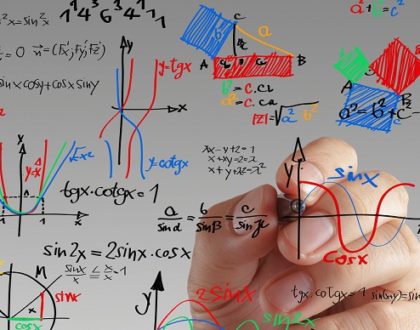 Full Year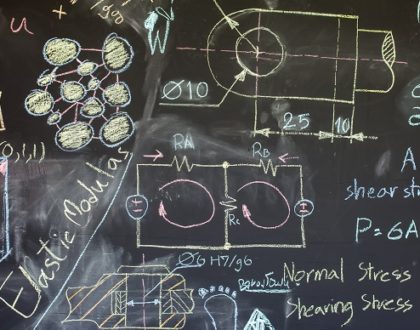 Full Year