---
Introduction to Music Appreciation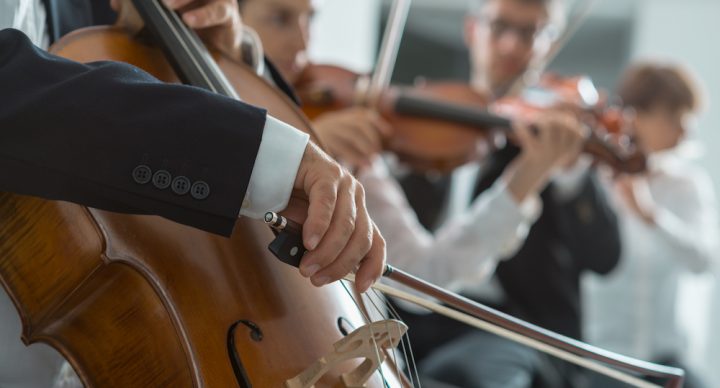 Course Features
Course Details
---

Course Overview
Introduction to Music Appreciation takes students on an immersive journey through the fascinating world of music, spanning different historical periods and musical styles. Students will develop an appreciation for the rich cultural and historical significance of music as they explore the masterpieces of renowned composers. From the elegant and refined compositions of the Classical era to the emotionally expressive works of the Romantic period, the course delves into the diverse styles and innovations that have shaped the musical landscape over time. Additionally, students will encounter influential pieces from the 20th century, allowing them to witness the evolution of music into more contemporary forms. Throughout the course, students will gain insights into the distinct characteristics and themes represented by these prominent composers, enriching their understanding and enjoyment of music's boundless creativity and beauty.
---
Sample Lesson - Introduction
---

This course was developed by the International Academy of Science.
Learn More
---
Scope and Sequence
Unit 1 - Renaissance Era
This unit introduces students to the enchanting world of music, with a focus on Renaissance music. They will explore the works of renowned composers like Josquin des Prez, Giovanni da Palestrina, Giovanni Gabrielli, and William Byrd. Through these masterpieces, students will develop an appreciation for the diverse styles and emotions that music can convey, from sacred compositions like "Missa Pange Lingua" and "Adoramus Te, Christe" to instrumental pieces like "Magnificat a 14" and "Earl of Oxford's March." The unit aims to foster a deeper understanding of music's cultural and historical significance, enriching the students' musical journey.
Unit 2 - Baroque Era
This unit covers prominent composers and their masterpieces, including Claudio Monteverdi's L'Orfeo and Vespers of 1610, Antonio Vivaldi's Gloria and Four Seasons, Johann Sebastian Bach's Badinerie, Brandenburg Concerto No. 5, and Mass in B Minor, as well as George Handel's Music for the Royal Fireworks, Water Music, and The Messiah, including the iconic Hallelujah Chorus.
Unit 3 - Classical Era
This unit introduces the works of prominent composers from the Classical era, including Franz Joseph Haydn's Surprise Symphony and The Creation, Wolfgang Amadeus Mozart's Eine Kleine Nachtmusik, The Magic Flute, and Symphony No. 40, as well as Ludwig van Beethoven's Moonlight Sonata, Fur Elise, Rondo a Capriccio, Piano Concerto No. 5, and various movements from Symphony No. 9 and Symphony No. 5. The unit explores the distinctive styles and innovations of these composers, reflecting the elegance and refinement characteristic of the Classical period.
Unit 4 - Romantic Era
This unit explores the captivating works of renowned composers from the Romantic era, including Niccolò Paganini's Carnival of Venice and Caprice No. 24, Franz Schubert's Ave Maria and Symphony No. 8, and Felix Mendelssohn's Symphony No. 4, Midsummer Night's Dream Overture, and Die HebridenOverture. The unit delves into the emotional depth and expressiveness characteristic of Romantic music, showcasing the virtuosity of Paganini's violin compositions, the lyrical beauty of Schubert's melodies, and Mendelssohn's evocative orchestral works.
Unit 5 - Romantic Era II
This unit explores Baroque Music and Early Romantic works, focusing on key composers like Robert Schumann, Frederic Chopin, and Franz Liszt. The unit covers Schumann's Kinderszenen, Fantasie in C Major, and Symphony No. 3, along with Chopin's Minute Waltz, Waltz Op.42, Heroic Polonaise No. 53, Nocturne Op.9, Revolutionary Etude, and FantasieImpromptu. It also delves into Liszt's Liebestraume, Les Preludes, Hungarian Rhapsody, and La Campanella, as well as Richard Wagner and his Tannhauser Overture.
Unit 6 - Mid-Romantic Era
This unit covers various pieces from Mid-Romantic composers such as Johannes Brahms, Peter Tchaikovsky, Antonin Dvorak, and Edvard Grieg. The unit includes notable works like Brahms' Symphony No. 3 and Hungarian Dance No. 5, Tchaikovsky's Romeo & Juliet and 1812 Overture, Dvorak's Humoresques and Slavonic Dances, as well as Grieg's Ave Maris Stella and Piano Concerto in A Minor. Students will explore the distinct characteristics of the Mid-Romantic era and gain insight into the diverse musical styles and themes represented by these influential composers.
Unit 7 - Late-Romantic Era
This unit explores Late Romantic Music with a focus on renowned composers such as Sir Edward Elgar, Giacomo Puccini, and Gustav Mahler. It delves into Elgar's notable works, including "Pomp & Circumstance March," "Enigma Variations," and "Cello Concerto." The unit also covers Giacomo Puccini's operas, including "Gianni Schicchi" and "Turandot." Additionally, it examines Gustav Mahler's Symphony No. 2 and Symphony No. 8 in two parts. Richard Strauss is featured with his iconic compositions like "Also Sprach Zarathustra," "Till Eulenspiegel's Merry Pranks," "Don Juan Tone Poem," and "Alpine Symphony," including its highlights.
Unit 8 - 20th Century
This unit covers various musical styles and composers from the 20th century, including Claude Debussy, Sergei Rachmaninoff, and Maurice Ravel. Students will explore Debussy's compositions, such as "Arabesque," "Claire de Lune," and "La Mer." Rachmaninoff's works like "Prelude Op.23 No. 5," "Rhapsody on a Theme of Paganini," "Piano Concerto No. 2," and "Symphony No. 2" will also be studied. Additionally, Maurice Ravel's "Concerto for the Left Hand," "Pavane for a Dead Princess," and "Bolero" will be examined. The unit concludes with Aaron Copland's pieces "Appalachian Spring" and "Fanfare for the Common Man," allowing students to apply their music skills in creative expression.
This course does not have any sections.
---
More Courses by this Instructor
---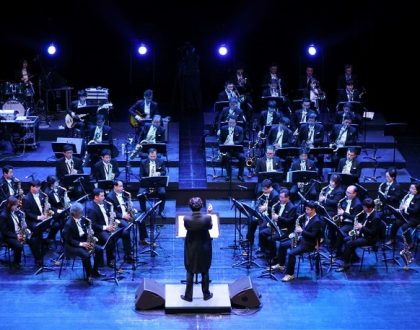 Full Year Credit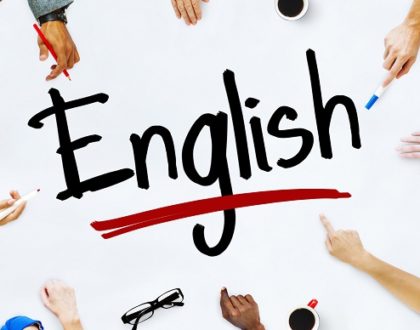 Full Year