---
Kindergarten Language Arts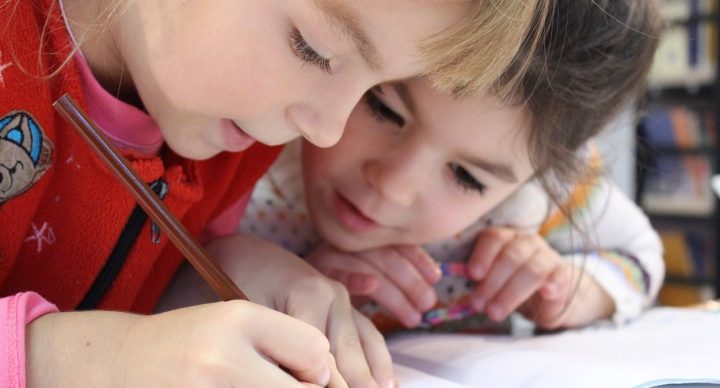 Course Features
Course Details
---

Course Overview
The Kindergarten Language Arts course offers students the opportunity to master a range of basic language skills and applications that prepare them for further language concepts in ensuing grades.   This course is directed by Acellus Instructors including Jennifer Blank and LaTricia Harper.  The course also employs the teaching technique of Children Teaching Children.
---

This course was developed by the International Academy of Science.
Learn More
---
Scope and Sequence
Unit 1 – Language Readiness
This unit covers comparing like and unlike objects, creating a list, capital and lowercase letters, using pictures to understand, knowing right and left, the information that can be found on the cover of a book, and sorting objects into groups.
Unit 2 – Nouns
This unit discusses using proper nouns for people, places, and days, common nouns for people, animals, things, and places, and identifying which kind of thing a noun names.
Unit 3 – Verbs
This unit covers verbs, following directions, past-tense verbs, the difference between reality and fantasy in writing, the verbs is and was, the verbs are and were, and using verbs in sentences.
Unit 4 – Sentences
This unit discusses what makes a sentence, using a dictionary, writing "telling" or declarative sentences, identifying the main idea, asking questions, using exclamations, and making things sound right.
Unit 5 – Adjectives
This unit discusses adjectives, including colors, words that describe size, shape, and number, using a chart, giving details, words that describe emotion, comparison words, and how diagrams can help us to understand.
Unit 6 – Pronouns
This unit discusses the pronouns you, I, she, he, it, we, and they. It further discusses story pieces, singular and plural pronouns, libraries, using pronouns in sentences, and putting things in alphabetical order.
This section does not have any lessons.
Your first section
#wrap h5 { font-family: Open Sans !important;} #wrap #header #nav > li > a { color:;} #wrap #header #nav > li > a:hover,.transparent-header-w.t-dark-w #header.horizontal-w.duplex-hd #wrap #header #nav > li:hover > a, .transparent-header-w #header.horizontal-w #wrap #header #nav > li:hover > a {color:;} #wrap #header #nav > li.current > a, #wrapv #header #nav li.current ul li a:hover, #wrap #header #nav > li.active > a {color:;} #wrap #scroll-top a {background-color:;} #wrap #scroll-top a:hover {background-color:;} #wrap.colorskin-custom .course-content .products li a.add_to_cart_button,.colorskin-custom .llms-notice a,.colorskin-custom .llms-checkout-section a,#wrap.colorskin-custom .wn-course-progress a:hover,.colorskin-custom .llms-access-plan-footer .llms-button-action.button,.colorskin-custom .llms-access-plan-restrictions ul li a,.colorskin-custom .w-single-event-phone:before,.colorskin-custom .courses-grid article .mc-content h5 a:hover,.colorskin-custom .courses-grid article .mc-price,.colorskin-custom .testimonials-slider-w.ts-penta .testimonial-content h4 q:before,.colorskin-custom .icon-box10:hover h4,.colorskin-custom .icon-box9 h4,.colorskin-custom .icon-box8 i,.colorskin-custom ul.check2 li:before,.colorskin-custom li.check2:before,.colorskin-custom .cer-online2 .student-name,#wrap.colorskin-custom ul.check li:before, #wrap.colorskin-custom li.check:before,.transparent-header-w.t-dark-w .colorskin-custom #header.horizontal-w #nav>li:hover>a,.transparent-header-w.t-dark-w .colorskin-custom #header.horizontal-w #nav>li.current>a,.colorskin-custom .widget.buddypress div.item-options a ,.colorskin-custom #buddypress a,.colorskin-custom #buddypress a:visited,.colorskin-custom span.bbp-breadcrumb-sep , .colorskin-custom .bbp-body a,.colorskin-custom .bbp-body a:visited , .colorskin-custom .bbp-single-topic-meta a , .colorskin-custom .blog-post a:hover,.colorskin-custom .blog-author span,.colorskin-custom .blog-line p a:hover , .colorskin-custom h6.blog-date a:hover,.colorskin-custom h6.blog-cat a:hover,.colorskin-custom h6.blog-author a:hover , .colorskin-custom .blog-line:hover h4 a , .colorskin-custom a.readmore , .colorskin-custom #commentform input[type="submit"] , .colorskin-custom .blgtyp1 .au-avatar-box h6:after , .colorskin-custom .w-next-article:hover a:before,.colorskin-custom .w-prev-article:hover a:before,.colorskin-custom .w-next-article a:after,.colorskin-custom .w-prev-article a:after , .colorskin-custom .w-next-article:hover a, .w-prev-article:hover a , .colorskin-custom .single-event .event-tag, .colorskin-custom .date-box:hover h3 , .colorskin-custom .faq-toggle .acc-trigger a:before , .colorskin-custom .button.bordered-bot.theme-skin , .colorskin-custom .button.bordered-bot.gold , .colorskin-custom .w-table a:hover , .colorskin-custom .courses-grid article .mc-content h6 a:hover , .colorskin-custom .modern-cat:hover a, .modern-cat:hover i , .colorskin-custom .modern-grid .llms-title a:hover , .colorskin-custom .modern-grid .llms-price-wrapper .llms-price , .colorskin-custom .course-list-content h5 a:hover , .colorskin-custom .w-course-list .course-list-price , .colorskin-custom .w-course-list .course-list-meta i , #wrap.colorskin-custom .um-icon-android-checkbox-outline , #wrap.colorskin-custom .wpb_accordion .wpb_accordion_wrapper .ui-state-active a, #wrap.colorskin-custom .wpb_accordion .wpb_accordion_wrapper .wpb_accordion_header a:hover , .colorskin-custom .testimonials-slider-w.ts-hexa .testimonial-content h4 q:before ,.colorskin-custom .testimonials-slider-w.ts-hexa .testimonial-content h4 q:after, #wrap.colorskin-custom .testimonials-slider-w.ts-hexa .w-crsl .owl-buttons div:after , #wrap.colorskin-custom .crsl .owl-buttons .owl-prev , #wrap.colorskin-custom .crsl .owl-buttons .owl-next , .colorskin-custom .contact-info i , .colorskin-custom ul.check li:before, li.check:before , .colorskin-custom .acc-trigger a:hover,.colorskin-custom .acc-trigger.active a,.colorskin-custom .acc-trigger.active a:hover , .colorskin-custom .w-pricing-table1 .plan-title , .colorskin-custom .w-pricing-table2 .plan-price , .colorskin-custom .w-pricing-table2 .price-footer a.readmore , .colorskin-custom .events-clean .event-article:hover .event-title , .colorskin-custom .events-minimal .event-date , .colorskin-custom .events-minimal a.magicmore:hover , .colorskin-custom .a-course h4 a:hover , .colorskin-custom .teaser-box2 .teaser-subtitle , .colorskin-custom .teaser-box7:hover h4 , .colorskin-custom .latestnews2 .ln-item .ln-content .ln-button:hover , .colorskin-custom .latestposts-one .latest-title a:hover , .colorskin-custom .latestposts-two .blog-line p.blog-cat a , .colorskin-custom .latestposts-two .blog-line:hover h4 a , .colorskin-custom .latestposts-three h3.latest-b2-title a:hover , .colorskin-custom .latestposts-three h6.latest-b2-cat a, .latestposts-three .latest-b2-metad2 span a:hover, .colorskin-custom .latestposts-six .latest-title a:hover , .colorskin-custom .latestposts-six .latest-author a:hover , .colorskin-custom .latestposts-seven .wrap-date-icons h3.latest-date , .colorskin-custom .latestposts-seven .latest-content .latest-title a:hover , .colorskin-custom .latestposts-seven .latest-content .latest-author a , .colorskin-custom .latestposts-seven .latest-content .latest-cat a:hover , .colorskin-custom .tribe-events-list-separator-month span , .colorskin-custom .tribe-events-list .type-tribe_events h2 a:hover , .single-tribe_events .colorskin-custom .w-event-meta dd a:hover , #wrap.colorskin-custom #tribe-events .tribe-events-button , .single-tribe_events .colorskin-custom .w-single-event-organizer i,.single-tribe_events .colorskin-custom .w-tribe-events-meta-date i, .colorskin-custom .w-single-event-date:before,.colorskin-custom .w-single-event-time:before,.colorskin-custom .w-single-event-location:before,.colorskin-custom .w-single-event-category:before,.colorskin-custom .w-tribe-event-cost:before,.colorskin-custom .w-tribe-event-website:before, .colorskin-custom .tribe-events-list-separator-month span , .colorskin-custom #tribe-events-content-wrapper .tribe-events-sub-nav a , .colorskin-custom .events-grid .event-article .event-title:hover , .colorskin-custom .events-grid2 .event-article .event-title:hover , .colorskin-custom .goals .goal-content .goal-title:hover , .colorskin-custom .goals .goal-content .donate-button , .colorskin-custom .goals .goal-progress .vc_pie_chart_value, .colorskin-custom .blox .widget_search input[type="submit"]#searchsubmit.btn, .max-hero .widget_search input[type="submit"]#searchsubmit.btn , .colorskin-custom .course-main .w-category a ,.colorskin-custom .course-main .course-postmeta span, #wrap.colorskin-custom .course-content .llms-button , .colorskin-custom .course-content .container .llms-message a , .colorskin-custom .button#llms_review_submit_button , .colorskin-custom .llms-lesson-preview.is-complete .llms-lesson-link,.colorskin-custom .llms-lesson-preview .llms-lesson-link.free , .colorskin-custom .w-course-price , .colorskin-custom .llms-lesson-preview .llms-lesson-link:hover .lesson-tip:hover i:before, .colorskin-custom .llms-parent-course-link a , .colorskin-custom .blgt1-top-sec a:hover , .colorskin-custom .llms-lesson-preview.prev-lesson.previous:hover h5,.colorskin-custom .llms-lesson-preview.prev-lesson.previous span,.colorskin-custom .llms-lesson-preview.next-lesson.next:hover h5,.colorskin-custom .llms-lesson-preview.next-lesson.next span , .colorskin-custom .llms-lesson-preview.prev-lesson.previous:hover a:before,.colorskin-custom .llms-lesson-preview.prev-lesson.previous a:after,.colorskin-custom .llms-lesson-preview.next-lesson.next:hover a:before,.colorskin-custom .llms-lesson-preview.next-lesson.next a:after , .colorskin-custom .llms-lesson-preview .llms-widget-syllabus .done.llms-free-lesson-svg,.colorskin-custom .llms-widget-syllabus .lesson-complete-placeholder.done,.colorskin-custom .llms-widget-syllabus .llms-lesson-complete.done,.colorskin-custom .llms-widget-syllabus .llms-lesson-preview .done.llms-free-lesson-svg , .colorskin-custom .llms-quiz-result-details ul li a , .colorskin-custom .llms-template-wrapper h4 span , .colorskin-custom .questions-total , .colorskin-custom .llms-checkout-wrapper .llms-checkout .llms-title-wrapper h4 a, #wrap.colorskin-custom .author-carousel .owl-buttons div:hover,.colorskin-custom .author-carousel .owl-buttons div:active, .colorskin-custom .filter-category-dropdown.nice-select:after , #wrap.colorskin-custom .filter-category .course-category.active ul li.active a,#wrap.colorskin-custom .filter-category .course-category.active ul li.active > a i,#wrap.colorskin-custom .filter-category .course-category.active ul li.active a span , .colorskin-custom a.btn.btn-default.btn-sm.active,.colorskin-custom a.btn.btn-default.btn-sm.active:hover , .colorskin-custom .footer-contact-info i , #wrap.colorskin-custom .enrolment-wrap .enrolment-item:nth-of-type(odd) h4:after, #wrap.colorskin-custom .enrolment-wrap .enrolment-item:nth-of-type(even) h4:after, .colorskin-custom .enrolment-wrap .enrolment-item:hover span , #wrap.colorskin-custom .answer-questions.about-us input[type="submit"]:hover , #wrap.colorskin-custom .wpcf7 .instructor p:hover:before , .colorskin-custom .contac-info a , .colorskin-custom .switch-field input:checked+label , .colorskin-custom .course-sorting-wrap .nice-select:after , .colorskin-custom .blox.dark .icon-box2 i , .colorskin-custom .blox.dark .icon-box2:hover h4 , .colorskin-custom .icon-box4 i , .colorskin-custom .icon-box4:hover i , .colorskin-custom .icon-box7 , .colorskin-custom .icon-box7 i , .colorskin-custom .icon-box7 a.magicmore:hover , .colorskin-custom .icon-box8 a.magicmore , .colorskin-custom .icon-box9:hover a.magicmore , .colorskin-custom .icon-box11 i , .colorskin-custom .icon-box11 .magicmore , .colorskin-custom .icon-box12 i , .colorskin-custom .blox.dark .icon-box13:hover i , .colorskin-custom .icon-box14 i , .colorskin-custom .icon-box14 p strong , .colorskin-custom .icon-box15 i , .colorskin-custom .icon-box16 i,.colorskin-custom .icon-box16 img , .colorskin-custom .icon-box20 i , .colorskin-custom.dark-submenu #nav ul li a:hover , .colorskin-custom.dark-submenu #nav ul li.current a , #wrap.colorskin-custom.dark-submenu #nav ul li ul li.current a , #wrap.colorskin-custom.dark-submenu #nav ul li ul li:hover a , .colorskin-custom #header-b .course-category-box2:hover a span , .transparent-header-w .colorskin-custom #header.horizontal-w #nav > li:hover > a, .transparent-header-w .colorskin-custom #header.horizontal-w #nav > li.current > a , .colorskin-custom .footer-in h5.subtitle,.colorskin-custom .toggle-top-area h5.subtitle , .colorskin-custom .breadcrumbs-w i , .colorskin-custom.online-t .top-bar .inlinelb.topbar-contact:hover , .colorskin-custom.online-t #footer .widget ul li:before , .colorskin-custom.online-t #footer .widget ul li a:hover , .colorskin-custom.online-t #footer .widget-subscribe-form input[type="text"] , .colorskin-custom.online-t #footer .widget-subscribe-form button , .colorskin-custom.online-t #footer .widget-subscribe-form button:before , .colorskin-custom.online-t #tribe-events-content-wrapper .tribe-events-calendar div[id*=tribe-events-daynum-] , .colorskin-custom .widget ul li.cat-item:hover a , .colorskin-custom .widget ul li.cat-item a:before , .colorskin-custom .widget ul .recentcomments:hover:before , .colorskin-custom .widget-tabs .tabs li.active a , #wrap.colorskin-custom .review-result-wrapper .review-result i , .colorskin-custom .course-search-form .nice-select:after , .colorskin-custom .widget .course-categories li a i , .colorskin-custom .widget .course-categories li a:hover,.colorskin-custom .widget .course-categories li a:hover span , #wrap.colorskin-custom .w-crsl .owl-buttons div:hover,.colorskin-custom .our-clients-wrap.w-crsl .owl-buttons div:active, #wrap.colorskin-custom .widget .owl-buttons div:after , .colorskin-custom .llms-widget-syllabus .lesson-title.active a , .colorskin-custom .llms-widget-syllabus .lesson-title.done:before , .colorskin-custom .widget.buddypress div.item-options a , .woocommerce .colorskin-custom div.product .woocommerce-tabs ul.tabs li.active , .woocommerce .colorskin-custom ul.products li.product .price , .woocommerce .colorskin-custom div.product form.cart button.single_add_to_cart_button:hover , .woocommerce .colorskin-custom .star-rating span:before , .woocommerce .colorskin-custom .myaccount_user a,.woocommerce .colorskin-custom .col-1.address .title a , .colorskin-custom .pin-box h4 a:hover,.colorskin-custom .tline-box h4 a:hover , .colorskin-custom .pin-ecxt h6.blog-cat a:hover , .colorskin-custom .pin-ecxt2 p a:hover , .colorskin-custom .blog-single-post .postmetadata h6.blog-cat a:hover , .colorskin-custom h6.blog-cat a , .colorskin-custom .blgtyp3.blog-post h6 a, .blgtyp1.blog-post h6 a, .blgtyp2.blog-post h6 a, .blog-single-post .postmetadata h6 a, .blog-single-post h6.blog-author a , .colorskin-custom .blgtyp3.blog-post h6 a:hover,.colorskin-custom .blgtyp1.blog-post h6 a:hover,.colorskin-custom .blgtyp2.blog-post h6 a:hover,.colorskin-custom .blog-single-post .postmetadata h6 a:hover,.colorskin-custom .blog-single-post h6.blog-author a:hover , .colorskin-custom .blog-post p.blog-cat a,.colorskin-custom .blog-line p.blog-cat a , .colorskin-custom .about-author-sec h3 a:hover , .colorskin-custom .blog-line:hover .img-hover:before , .colorskin-custom .rec-post h5 a:hover , .colorskin-custom .rec-post p a:hover , .colorskin-custom a.magicmore , .colorskin-custom .rec-post h5 a:hover , .colorskin-custom .blgtyp3.blog-post h6 a,.colorskin-custom .blgtyp1.blog-post h6 a,.colorskin-custom .blgtyp2.blog-post h6 a,.colorskin-custom .blog-single-post .postmetadata h6 a,.colorskin-custom .blog-single-post h6.blog-author a ,.colorskin-custom .blgtyp1.blog-post h6.blog-comments a , .colorskin-custom .blgtyp3.blog-post h6 a:hover,.colorskin-custom .blgtyp1.blog-post h6 a:hover,.colorskin-custom .blgtyp2.blog-post h6 a:hover,.colorskin-custom .blog-single-post .postmetadata h6 a:hover,.colorskin-custom .blog-single-post h6.blog-author a:hover ,.colorskin-custom .blgtyp1.blog-post h6.blog-comments a:hover , #wrap.colorskin-custom .colorf, #wrap.colorskin-custom .hcolorf:hover , .colorskin-custom .faq-minimal a:hover h4 , .colorskin-custom .faq-minimal .faq-icon , .colorskin-custom .circle-box p strong, #wrap.colorskin-custom .wpb_accordion .wpb_accordion_wrapper .ui-state-active .ui-icon:before , .colorskin-custom .our-team h5 , .colorskin-custom .testimonials-slider-w .testimonial-brand h5 , #wrap.colorskin-custom .vc_carousel.vc_carousel_horizontal.hero-carousel h2.post-title a:hover , #wrap.colorskin-custom .wpb_gallery_slides .flex-caption h2.post-title a:hover , .colorskin-custom .events-clean2 .event-article:hover .event-title , .colorskin-custom #tribe-events-content .tribe-events-tooltip h4,.colorskin-custom #tribe_events_filters_wrapper .tribe_events_slider_val, .single-tribe_events .colorskin-custom a.tribe-events-gcal, .single-tribe_events .colorskin-custom a.tribe-events-ical , #wrap.colorskin-custom .hebe .tp-tab-title , .colorskin-custom .latestposts-one .latest-author a:hover , .latestposts-two .blog-post p.blog-author a:hover , .colorskin-custom .latestposts-two .blog-line:hover .img-hover:before , .colorskin-custom .latestposts-four h3.latest-b2-title a:hover , .colorskin-custom .latestposts-five h6.latest-b2-cat a , .colorskin-custom .latestposts-six .latest-content p.latest-date , .colorskin-custom .a-post-box .latest-title a:hover , .colorskin-custom .tribe-events-list .tribe-events-read-more , .colorskin-custom .tribe-events-list .type-tribe_events h2 a:hover , .colorskin-custom .goal-box .goal-sharing .goal-sharing-icon , .colorskin-custom .goal-box .goal-sharing .goal-social a:hover , .colorskin-custom .button.llms-next-lesson , .colorskin-custom .w-llms-my-certificates h3 i,.colorskin-custom .w-llms-my-achievements h3 i,.colorskin-custom .w-llms-my-courses h3 i,.colorskin-custom .w-llms-my-memberships h3 i , .colorskin-custom .w-contact-sidebar .icon-box i , .colorskin-custom .icon-box1 a.magicmore , .colorskin-custom #nav a:hover,.colorskin-custom #nav li:hover > a , .colorskin-custom #nav > li.current > a,.colorskin-custom #nav > li > a.active , .colorskin-custom #header.sticky #nav-wrap #nav #nav > li:hover > a , .colorskin-custom.dark-submenu #nav li.mega ul.sub-posts li a:hover , .colorskin-custom .nav-wrap2 #nav > li:hover > a, .top-links #nav > li:hover > a , .colorskin-custom .nav-wrap2.darknavi #nav > li > a:hover,.colorskin-custom .nav-wrap2.darknavi #nav > li:hover > a , .colorskin-custom .nav-wrap2 #nav > li.current > a , .colorskin-custom #header.sticky .nav-wrap2.darknavi #nav > li > a:hover , .w-header-type-12 .colorskin-custom #nav > li:hover > a , .colorskin-custom #header.horizontal-w.w-header-type-10 #nav > li:hover > a,.transparent-header-w .colorskin-custom #header.horizontal-w.w-header-type-10 #nav > li.current > a,.colorskin-custom #header.horizontal-w.w-header-type-10 #nav > li.current > a , .colorskin-custom .header-bottom #header-b li:hover a i , .colorskin-custom #header-b li.mega ul[class^="sub-"] ul li:hover a, .colorskin-custom #nav > li:hover > a,.colorskin-custom #nav li.current > a,.colorskin-custom #nav li.active > a, .colorskin-custom #header.res-menu #menu-icon:hover i,.colorskin-custom #header.res-menu #menu-icon.active i , .transparent-header-w .colorskin-custom #header.horizontal-w.duplex-hd #nav > li:hover > a, .transparent-header-w .colorskin-custom #header.horizontal-w.duplex-hd #nav > li.current > a , .colorskin-custom .top-links a:hover , .colorskin-custom .top-bar h6 i , .colorskin-custom .online-learning-contact .row:hover .icon , .colorskin-custom .online-t-contact .row:hover .icon , .colorskin-custom.online-t #tribe-events-content .tribe-events-tooltip h4,.colorskin-custom.online-t #tribe_events_filters_wrapper .tribe_events_slider_val, .single-tribe_events .colorskin-custom.online-t a.tribe-events-gcal, .single-tribe_events .colorskin-custom.online-t a.tribe-events-ical , .colorskin-custom .toggle-top-area .widget ul li a:hover ,.colorskin-custom #footer .widget ul li a:hover , .woocommerce .colorskin-custom nav.woocommerce-pagination ul li a , .woocommerce .colorskin-custom ul.products li.product:hover a.add_to_cart_button:hover , .woocommerce .colorskin-custom ul.cart_list li a:hover,.woocommerce .colorskin-custom ul.product_list_widget li a:hover { color: #2d5c88} #wrap.colorskin-custom .course-content .products:hover li .product-inner h3,.colorskin-custom .llms-checkout-wrapper .llms-form-heading,.colorskin-custom .llms-button-action,#wrap.colorskin-custom .wn-course-progress a,#wrap.colorskin-custom .llms-access-plan:hover .llms-access-plan-title,.colorskin-custom .llms-access-plan:hover .llms-access-plan-footer .llms-button-action.button,.colorskin-custom .wn-button.llms-button-primary,.woocommerce .colorskin-custom .button,.colorskin-custom .flip-clock-wrapper ul li a div div.inn,.colorskin-custom #header .woo-cart-header .header-cart span,.colorskin-custom .llms-purchase-link-wrapper .llms-button,.colorskin-custom #header.res-menu #menu-icon span.mn-ext1,.colorskin-custom #header.res-menu #menu-icon span.mn-ext2,.colorskin-custom .w-pricing-table3.featured .ptcontent > span,.colorskin-custom .icon-box10:hover i,.colorskin-custom .icon-box9:hover i,.colorskin-custom .subscribe-flat .subscribe-box-input .subscribe-box-submit,.colorskin-custom .max-hero h5:before,.colorskin-custom .teaser-box4 .teaser-title,.colorskin-custom .teaser-box4 .teaser-subtitle ,.colorskin-custom .wpcf7 .wpcf7-form input[type="submit"],.colorskin-custom .wpcf7 .wpcf7-form input[type="reset"],.colorskin-custom .wpcf7 .wpcf7-form input[type="button"],#wrap.colorskin-custom.school-t .top-bar,.colorskin-custom #buddypress .comment-reply-link,.colorskin-custom #buddypress .generic-button a,.colorskin-custom #buddypress a.button,.colorskin-custom #buddypress button,.colorskin-custom #buddypress input[type=button],.colorskin-custom #buddypress input[type=reset],.colorskin-custom #buddypress input[type=submit],.colorskin-custom #buddypress ul.button-nav li a,.colorskin-custom a.bp-title-button,.colorskin-custom a.readmore:after , .colorskin-custom h4.comments-title:after , #wrap.colorskin-custom #commentform input[type="submit"]:hover , .colorskin-custom .commentbox h3:after , .colorskin-custom .post-format-icon , .colorskin-custom .date-box .ln-date .ln-month , .colorskin-custom .button.theme-skin , .colorskin-custom .button.bordered-bot.theme-skin:hover , .colorskin-custom .button.bordered-bot.gold:hover , .colorskin-custom .esg-filter-wrapper span:hover , .colorskin-custom .esg-navigationbutton.esg-filterbutton.esg-pagination-button.selected , .colorskin-custom .esg-navigationbutton.esg-filterbutton.esg-pagination-button:hover, .colorskin-custom .w-table th , .colorskin-custom .wsingleblog-post .postmetadata .blog-cat a:hover , #wrap.colorskin-custom .um-button , .colorskin-custom .sub-title:after , .colorskin-custom #social-media.active.other-social , #wrap.colorskin-custom .ts-tri.testimonials-slider-w .w-crsl .owl-buttons div:hover:after , #wrap.colorskin-custom .testimonials-slider-w.ts-deca .owl-theme .owl-controls .owl-page.active span , #wrap.colorskin-custom #w-h-carusel.w-crsl .owl-buttons div:hover:after , .colorskin-custom .w-callout , .colorskin-custom .callout a.callurl , .colorskin-custom .w-pricing-table1 .price-footer a:hover , .colorskin-custom .w-pricing-table2 .price-footer a.readmore:after , .colorskin-custom .w-pricing-table2:hover.w-pricing-table2 .price-header h5 , .colorskin-custom .w-pricing-table2.featured .price-header h5 , .colorskin-custom .subscribe-bar1 .subscribe-box-input .subscribe-box-submit , .colorskin-custom #tribe-events-content-wrapper .tribe-events-calendar td:hover , .colorskin-custom .countdown-w.ctd-simple .block-w , .colorskin-custom .countdown-w.ctd-modern .block-w .icon-w , .colorskin-custom .tribe-events-list .booking-button , .colorskin-custom .tribe-events-list .event-sharing > li:hover , .colorskin-custom .tribe-events-list .event-sharing .event-share:hover .event-sharing-icon , .colorskin-custom .tribe-events-list .event-sharing .event-social li a , .colorskin-custom #tribe-events-pg-template .tribe-events-button , .single-tribe_events .colorskin-custom .booking-button , #wrap.colorskin-custom #tribe-events .tribe-events-button:hover , .colorskin-custom .tribe-events-list .event-sharing .event-share:hover .event-sharing-icon,.colorskin-custom .tribe-events-list .event-sharing .event-social li a,.colorskin-custom .tribe-events-list .event-sharing > li:hover , .colorskin-custom .events-grid2 .event-grid-head , #wrap.colorskin-custom .course-content .llms-button:hover , .colorskin-custom .course-content .course-titles:after , .colorskin-custom .course-content #old_reviews h3:after , .colorskin-custom .button#llms_review_submit_button:hover , .colorskin-custom .instructor-box h5 , #wrap.colorskin-custom .llms-lesson-complete-placeholder.free i , #wrap.colorskin-custom .llms-lesson-button-wrapper .button ,#wrap.colorskin-custom .llms-lesson-button-wrapper .llms-button-action, .colorskin-custom .llms-parent-course-link a:hover , .colorskin-custom .llms-quiz-results h3:after ,.colorskin-custom .quiz-description h4:after, .colorskin-custom #llms_start_quiz, .colorskin-custom #llms_answer_question,.colorskin-custom #llms_prev_question , #wrap.colorskin-custom .llms-clear-box.llms-center-content .llms-button , .single-llms_membership #wrap.colorskin-custom .llms-purchase-link-wrapper a.llms-button , .colorskin-custom .author-courses .course-title:after,.colorskin-custom .author .post-title:after , .colorskin-custom .filter-category h3:after , .colorskin-custom .filter-category .course-category.active , .colorskin-custom .llms-pagination ul li .page-numbers:hover , .colorskin-custom .enrolment-wrap .enrolment-item h4 , .colorskin-custom .enrolment-wrap .enrolment-item span , #wrap.colorskin-custom .enrolment-wrap .enrolment-item:hover p , .colorskin-custom .events-grid3 .event-grid3-header , .colorskin-custom .events-grid3 .event-grid-head , .colorskin-custom .events-grid3 .event-grid3-footer .event-sharing > li:hover , .colorskin-custom .events-grid3 .event-grid3-footer .event-sharing .event-social li a , #wrap.colorskin-custom .events-grid3 .event-grid3-footer .booking-button:hover , .colorskin-custom .events-grid3 .event-grid3-footer .booking-button:hover , .colorskin-custom .advancedlist > span , .colorskin-custom .our-curriculum .our-curriculum-content-wrap , .colorskin-custom .our-curriculum .our-curriculum-header , .colorskin-custom .icon-box6 i , .colorskin-custom .icon-box11 i:after , .colorskin-custom .icon-box14:hover i , .colorskin-custom .icon-box15:hover i , .colorskin-custom .icon-box21 .iconbox-rightsection .magicmore , .colorskin-custom .header-bottom #searchsubmit , .colorskin-custom #pre-footer .footer-social-items a:hover i, .colorskin-custom #pre-footer .footer-subscribe-submit, .w-modal .colorskin-custom .wpcf7 .wpcf7-form input[type="submit"],.w-modal .colorskin-custom .wpcf7 .wpcf7-form input[type="reset"],.w-modal .colorskin-custom .wpcf7 .wpcf7-form input[type="button"],#w-login #wp-submit, .colorskin-custom .wpcf7 .wpcf7-form .online-learning-contact input[type="submit"] , .colorskin-custom.online-t .footer-in h5.subtitle:after , .colorskin-custom.online-t #tribe-events-content-wrapper .tribe-events-calendar td:hover , .colorskin-custom.online-t .tribe-events-thismonth.tribe-events-future.tribe-events-has-events.mobile-trigger.tribe-events-right:hover,#wrap.colorskin-custom.online-t .tribe-events-thismonth.tribe-events-future.tribe-events-has-events.mobile-trigger.tribe-events-right:hover div[id*=tribe-events-daynum-],.colorskin-custom.online-t .tribe-events-thismonth.tribe-events-present.tribe-events-has-events.mobile-trigger:hover, .colorskin-custom.online-t .tribe-events-thismonth.tribe-events-present.tribe-events-has-events.mobile-trigger:hover div[id*=tribe-events-daynum-] , .colorskin-custom.school-t #footer .widget_nav_menu ul li:hover , .colorskin-custom .sidebar .widget h1:after,.colorskin-custom .sidebar .widget h4:after , .colorskin-custom #footer .tagcloud a:hover,.colorskin-custom .toggle-top-area .tagcloud a:hover , .colorskin-custom .widget-subscribe-form button , #wrap.colorskin-custom #footer .widget .owl-buttons div:after , .colorskin-custom .llms-widget-syllabus .lesson-title.active:before , .colorskin-custom .widget.widget_display_search #bbp_search_submit , .woocommerce .colorskin-custom a.button.alt,.woocommerce .colorskin-custom button.button.alt,.woocommerce .colorskin-custom input.button.alt,.woocommerce .colorskin-custom #respond input#submit.alt , .woocommerce .colorskin-custom .widget_price_filter .ui-slider .ui-slider-handle , .colorskin-custom .a-course .media-links , .colorskin-custom #tribe-events-content-wrapper .tribe-events-sub-nav a:hover , #wrap.colorskin-custom #tribe-events-content-wrapper #tribe-bar-form .tribe-events-button , .colorskin-custom .events-grid .event-detail , .colorskin-custom .goals .goal-content .donate-button:hover , .colorskin-custom .goals.goals-list .goal-content .goal-sharing a , .colorskin-custom .goal-box .donate-button , .colorskin-custom .blox .widget_search input[type="submit"]#searchsubmit.btn,.colorskin-custom .max-hero .widget_search input[type="submit"]#searchsubmit.btn , .colorskin-custom #menu-icon:hover,.colorskin-custom #menu-icon.active , .colorskin-custom .top-bar .topbar-login , .colorskin-custom #scroll-top a:hover , .colorskin-custom.online-t .top-bar .inlinelb.topbar-contact , .colorskin-custom .modal-title , .colorskin-custom.online-t #tribe-events-content-wrapper .tribe-events-calendar td:hover div[id*=tribe-events-daynum-] , .colorskin-custom.school-t .wuser-menu .wuser-smenu , .single .colorskin-custom .woo-template span.onsale, .woocommerce .colorskin-custom ul.products li.product .onsale , .woocommerce .colorskin-custom .button , .colorskin-custom .widget_shopping_cart_content p.buttons a.button , #wrap.colorskin-custom .blog-social a:hover , .colorskin-custom .commentlist li .comment-text .reply a:hover , #wrap.colorskin-custom .colorb, #wrap.colorskin-custom .hcolorb:hover , .colorskin-custom .latestposts-one .latest-b-cat:hover , .colorskin-custom .latestposts-seven .latest-img:hover img , #wrap.colorskin-custom .colorb, #wrap.colorskin-custom .hcolorb:hover , .colorskin-custom .latestposts-one .latest-b-cat:hover , .colorskin-custom .latestposts-seven .latest-img:hover img , .colorskin-custom .woocommerce-message a.button, .colorskin-custom .pin-ecxt2 .col1-3 span,.colorskin-custom .comments-number-x span , .colorskin-custom #tline-content:before , .colorskin-custom .tline-row-l:after,.colorskin-custom .tline-row-r:before , .colorskin-custom .tline-topdate , .colorskin-custom .port-tline-dt h3 , .colorskin-custom .postmetadata h6.blog-views span , #wrap.colorskin-custom .w-contact-p input[type="submit"]:hover , .colorskin-custom p.welcomebox:after , #wrap.colorskin-custom .ts-hepta.testimonials-slider-w .owl-theme .owl-controls .owl-page.active span , #wrap.colorskin-custom .vc_carousel.vc_carousel_horizontal.hero-carousel .hero-carousel-wrap .hero-metadata .category a , .colorskin-custom .our-process-item i:after , .colorskin-custom .events-clean2 .event-article:hover .event-date, #wrap.colorskin-custom .ls-slider1-a , .colorskin-custom .latestposts-four .latest-b2 h6.latest-b2-cat , .colorskin-custom .a-post-box .latest-cat , .colorskin-custom .llms-lesson-preview .llms-lesson-complete, .colorskin-custom .llms-button-wrapper .button.llms-next-lesson:hover , .colorskin-custom .llms-question-label input[type="radio"]:checked:before,.colorskin-custom .llms-question-label input[type="radio"]:hover:before , .colorskin-custom #header.res-menu #menu-icon span.mn-ext3 , .colorskin-custom .footer-in .tribe-events-widget-link a:hover,.colorskin-custom .footer-in .contact-inf button:hover , #wrap.colorskin-custom .socialfollow a:hover , #wrap.colorskin-custom .wp-pagenavi a:hover , .colorskin-custom .side-list li:hover img , .colorskin-custom .subscribe-bar1 .subscribe-box-input .subscribe-box-submit { background-color: #2d5c88} #wrap.colorskin-custom .course-content .products li a.add_to_cart_button,#wrap.colorskin-custom .course-content .products:hover,.colorskin-custom .llms-notice,.colorskin-custom .llms-checkout-section,#wrap.colorskin-custom .wn-course-progress a,#wrap.colorskin-custom .wn-course-progress a:hover,.colorskin-custom .llms-access-plan:hover .llms-access-plan-content,.colorskin-custom .llms-access-plan:hover .llms-access-plan-footer,.colorskin-custom .llms-access-plan-footer .llms-button-action.button,.colorskin-custom .widget-title:after,.colorskin-custom .widget-title:after,.colorskin-custom #header.w-header-type-10,.colorskin-custom .icon-box13, .transparent-header-w .colorskin-custom #header.w-header-type-10,#wrap.colorskin-custom #tribe-events .tribe-events-button,.colorskin-custom .tline-row-l,.colorskin-custom .tline-row-r, .colorskin-custom .big-title1:after, .colorskin-custom .max-title5:after,.colorskin-custom .max-title2:after,.colorskin-custom .max-title4:after, .colorskin-custom .subtitle-four:after, .colorskin-custom .max-counter.w-counter:before, .colorskin-custom .max-counter.w-counter:after, .colorskin-custom h6.h-sub-content, .colorskin-custom .teaser-box7 h4:before, .colorskin-custom .tribe-events-list-separator-month span, .colorskin-custom .tribe-events-list .tribe-events-event-meta, .colorskin-custom #header.box-menu .nav-wrap2 #nav > li.current, .colorskin-custom #header.box-menu .nav-wrap2 #nav > li > ul, .colorskin-custom .our-clients-wrap.w-crsl ul.our-clients img:hover, .colorskin-custom .woocommerce-info,.colorskin-custom #buddypress .comment-reply-link,.colorskin-custom #buddypress .generic-button a,.colorskin-custom #buddypress a.button,.colorskin-custom #buddypress button,.colorskin-custom #buddypress input[type=button],.colorskin-custom #buddypress input[type=reset],.colorskin-custom #buddypress input[type=submit],.colorskin-custom #buddypress ul.button-nav li a,.colorskin-custom a.bp-title-button,.colorskin-custom a.readmore:hover , #wrap.colorskin-custom .ts-hepta.testimonials-slider-w .owl-theme .owl-controls .owl-page.active span , .colorskin-custom .our-process-item:hover i , .colorskin-custom .w-pricing-table2:hover.w-pricing-table2 .ptcontent , .colorskin-custom .w-pricing-table2.featured .ptcontent , .colorskin-custom .llms-checkout-wrapper .llms-checkout , #wrap.colorskin-custom .author-carousel .owl-buttons div:hover, .author-carousel .owl-buttons div:active, .colorskin-custom .enrolment-wrap .enrolment-item p , #wrap.colorskin-custom .enrolment-wrap .enrolment-item:hover p , #wrap.colorskin-custom.kids-t .crsl .owl-buttons div:hover, #wrap.colorskin-custom.kids-t .our-clients-wrap.crsl .owl-buttons div:active, #wrap.colorskin-custom .wpcf7 .instructor p input:hover, #wrap.colorskin-custom .wpcf7 .instructor p textarea:hover , .colorskin-custom .icon-box20 span:before, .icon-box20 span:after , .colorskin-custom #pre-footer .footer-social-items a:hover i, #wrap.colorskin-custom .wp-pagenavi a:hover , .colorskin-custom.school-t #footer .socialfollow a:hover , #wrap.colorskin-custom .w-crsl .owl-buttons div:hover,.colorskin-custom .our-clients-wrap.w-crsl .owl-buttons div:active, #wrap.colorskin-custom #footer .widget .owl-buttons div:after , .colorskin-custom .commentlist li .comment-text .reply a:hover , #wrap.colorskin-custom .colorr, #wrap.colorskin-custom .hcolorr:hover , .colorskin-custom .blox.dark .vc_separator .vc_sep_holder .vc_sep_line , #wrap.colorskin-custom #w-h-carusel.w-crsl .owl-buttons div:hover:after , .colorskin-custom .events-clean2 .event-article:hover .event-date, .single-tribe_events .colorskin-custom .tribe-event-tags a:hover , .colorskin-custom #header.box-menu .nav-wrap2 #nav > li:hover , .colorskin-custom a.readmore , .colorskin-custom .button.bordered-bot.theme-skin , #wrap.colorskin-custom .um-form .um-button.um-alt , .colorskin-custom .our-team3:hover figure img , .colorskin-custom .testimonials-slider-w.ts-tetra .testimonial-brand img , .colorskin-custom .countdown-w.ctd-modern .block-w , .colorskin-custom #tribe-events-content-wrapper .tribe-events-sub-nav a , #wrap.colorskin-custom .course-content .llms-button , .colorskin-custom .button#llms_review_submit_button , .colorskin-custom .button.llms-next-lesson , .colorskin-custom .llms-question-label input[type="radio"] , .colorskin-custom .icon-box14 i , .colorskin-custom .side-list img , .colorskin-custom .widget-subscribe-form button , .colorskin-custom .llms-widget-syllabus .lesson-title.active:before { border-color: #2d5c88} .colorskin-custom .tp-caption.Fashion-BigDisplay { color:#2d5c88 !important;} .colorskin-custom .Button-Style { background-color:#2d5c88 !important;} .colorskin-custom .eg-item-skin-2-element-11 { background-color: ;} .colorskin-custom .woocommerce div.product .woocommerce-tabs ul.tabs li.active { border-top-color:#2d5c88 !important;} .llms-form-field.type-radio input[type=radio]:checked+label:before { background-image: -webkit-radial-gradient(center,ellipse,#2d5c88 0,#2d5c88 40%,#fafafa 45%); background-image: radial-gradient(ellipse at center,#2d5c88 0,#2d5c88 40%,#fafafa 45%);} .colorskin-custom #header.box-menu .nav-wrap2 #nav > li.current { border-bottom-color:#2d5c88; } .colorskin-custom h4.h-subtitle {border-bottom-color:#2d5c88; } .colorskin-custom .vc_progress_bar .vc_single_bar .vc_bar.animated {background-color: #2d5c88 !important;} #wrap.colorskin-custom .course-category-box-o .course-category-box:hover .ccb-hover-content.colorb { background-color: rgba(45,92,136,0.76); } .single-tribe_events .colorskin-custom .w-single-event-organizer i, .single-tribe_events .colorskin-custom .w-tribe-events-meta-date i { color: #2d5c88 !important; } #wrap.online-t.colorskin-custom .tribe-events-thismonth.tribe-events-future.tribe-events-has-events.mobile-trigger.tribe-events-right:hover div[id*=tribe-events-daynum-], .colorskin-custom .woocommerce-message a.button, .colorskin-custom .top-bar .inlinelb.topbar-contact, .online-t.colorskin-custom .tribe-events-thismonth.tribe-events-future.tribe-events-has-events.mobile-trigger.tribe-events-right:hover, .online-t.colorskin-custom .tribe-events-thismonth.tribe-events-present.tribe-events-has-events.mobile-trigger:hover, .online-t.colorskin-custom .tribe-events-thismonth.tribe-events-present.tribe-events-has-events.mobile-trigger:hover div[id*=tribe-events-daynum-]{ background-color: #2d5c88 !important; } .colorskin-custom .filter-category .course-category.active:after,.colorskin-custom .llms-lesson-preview.is-complete .llms-lesson-link, .colorskin-custom .llms-lesson-preview .llms-lesson-link.free, .colorskin-custom.online-t .tribe-events-thismonth.tribe-events-present.tribe-events-has-events.mobile-trigger:before { border-left-color: #2d5c88 ;} .colorskin-custom .woocommerce-message,.woocommerce .colorskin-custom div.product .woocommerce-tabs ul.tabs li.active { border-top-color: #2d5c88 ;} .colorskin-custom.online-t #footer .widget-subscribe-form input[type="text"]::-webkit-input-placeholder { color: #2d5c88;} .colorskin-custom.online-t #footer .widget-subscribe-form input[type="text"]:-moz-placeholder { color: #2d5c88;} .colorskin-custom.online-t #footer .widget-subscribe-form input[type="text"]::-moz-placeholder { color: #2d5c88;} .colorskin-custom.online-t #footer .widget-subscribe-form input[type="text"]:-ms-input-placeholder { color: #2d5c88;} .w-modal .colorskin-custom .wpcf7 .wpcf7-form input[type="submit"], .w-modal.colorskin-custom .wpcf7 .wpcf7-form input[type="reset"], .w-modal .colorskin-custom .wpcf7 .wpcf7-form input[type="button"], #w-login .colorskin-custom #wp-submit { background-color: #2d5c88 ;} #wrap #commentform input[type="submit"]:hover ,#wrap .w-llms-my-courses .course-link a, #wrap .top-bar .inlinelb.topbar-contact:hover, #wrap #tribe-events .tribe-events-button:hover, #wrap .llms-purchase-link-wrapper .llms-purchase-button.llms-button:hover, #wrap .w-course-list .llms-button { color: #fff ; } #wrap .w-course-list .llms-button:hover { background: #424242 !important;} #wrap.college-t .top-bar .inlinelb.topbar-contact { background-color: #4a4a4a; } #wrap .widget h1:after,#wrap .widget h4:after { border-right-color: #fff;border-left-color: #fff; } #wrap .button.theme-skin:hover { background: #333; border-color: #333; } .button.bordered-bot.theme-skin {background-color:transparent;} .button.bordered-bot.theme-skin:hover ,.goals .goal-content .donate-button:hover{color:#fff;} .course-grid-t .modern-content .llms-price-wrapper { display: none;} .course-titles { display: none;} .llms-syllabus-wrapper { display: none;} .modern-grid .modern-viewers { display: none;} .course-single-post .course-take-rate { display: none;} .modern-grid .modern-duration { display: none;} .llms-price-wrapper { display: none;} .llms-purchase-link-wrapper { display: none;} .modern-viewers { display: none;} .switch-field { display: none;} .top-links a:hover {background-color: #ffffff; border:1px solid #4a4a4a; padding:8px;} .top-links a {border:1px solid #4a4a4a; padding:8px;} .postmetadata { display: none;} .modern-grid .modern-rating { display: none;}
---
More Courses by this Instructor
---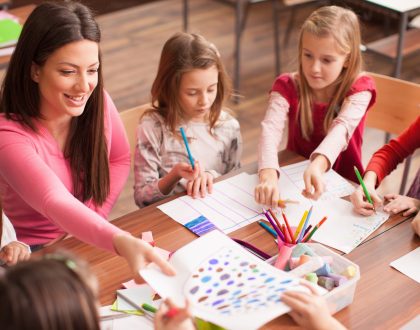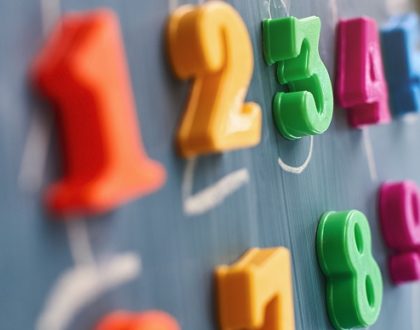 Full Year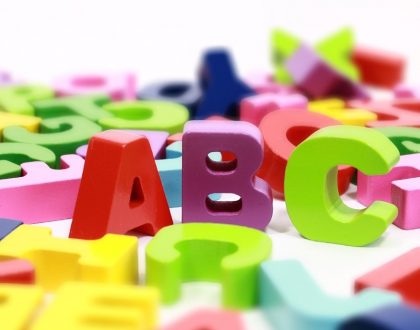 Full Year